#family saves Cowhead from being a sub, ACC Pro Shop wins first half
Mark Hodges, left, Spencer Parks, Joe Ungaretti and Frank "Cowhead" Moreni hung around long enough to get press Tuesday after winning the first half of the ACC Men's League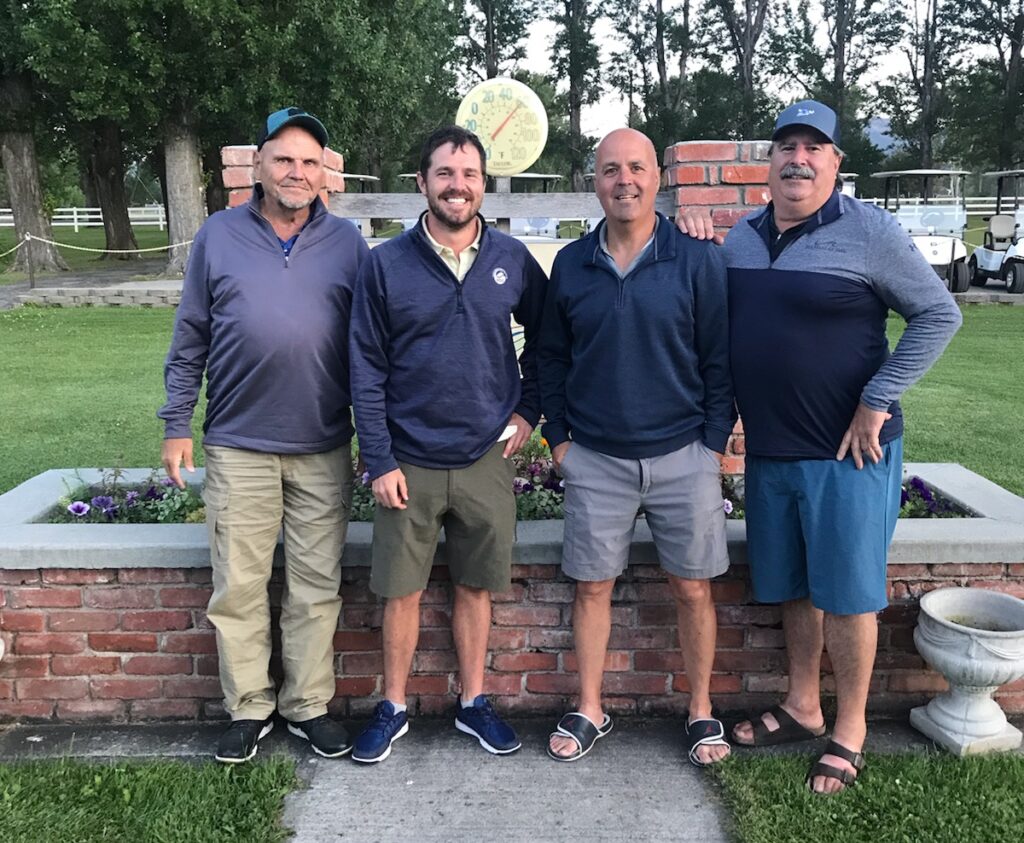 One week after Frank "Cowhead Corleone" Moreni went down the steep embankment of nearly being cancelled like Godfather's Pizza (read about that debacle here http://copperheadcountry.org/2020/07/stetzner-goes-low-ungaretti-uses-godfather-as-whipping-post/), ACC Pro Shop held on to capture the first half of the Men's League at Anaconda Country Club.
Once holding a near insurmountable lead, ACCPS somehow held on to the top spot wire-to-wire — one might say akin to velcro straps similar to those on Spencer Parks' ankle brace and Joe Ungaretti's "girdled" back support. Mark Hodges, a Butte membership-holder who famously quit bowling because it became to tough to make a living off trust-fund tournament entrants any longer, was the only steady point-garnering force on the team.
ACCPS held off Donivan's to secure the first half crown, recording a 27.5-22.5 win over hapless ABC/Coors Light. And to be fair, after hearing nothing but ridicule over their decline in Weeks 3-5, they are due a modicum of respect.
Hopefully, that day will come somewhere down the road.
Week 6 was one for the Fighting Homonyms, as Brian "Eddie" Robbins and Bryan Wolfe won the gross and net rounds, respectively. Robbins carded a 1-over 37 highlighted by his one birdie, two-bogey night. Wolfe rocked a 30 with a birdie and five pars to clean house on the handicapped side.
Proving once again you can hit driver off a Par 3, Sparkey McLean recorded the only duece of the night on the 178-yard 11th. Curt Gannon's kick-in birdie on No. 12 held up for the KP win.
With the first half now over, it was nice to witness ACCPS kind enough to stick around for the first time all year and purchase one beverage from their generous sponsor. Let's just say that was four Mr. Torney didn't count on when the sun came up on Tuesday.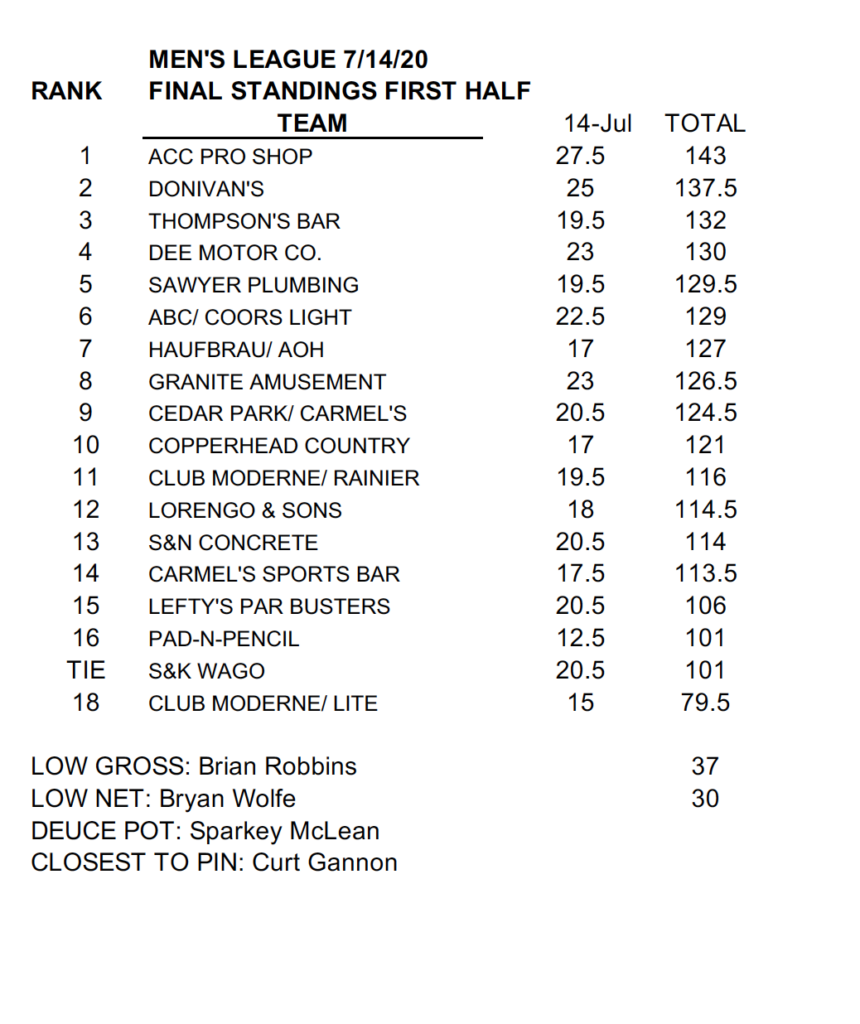 About Author