Dee records second hogger, moves Dee Motor Co. into lead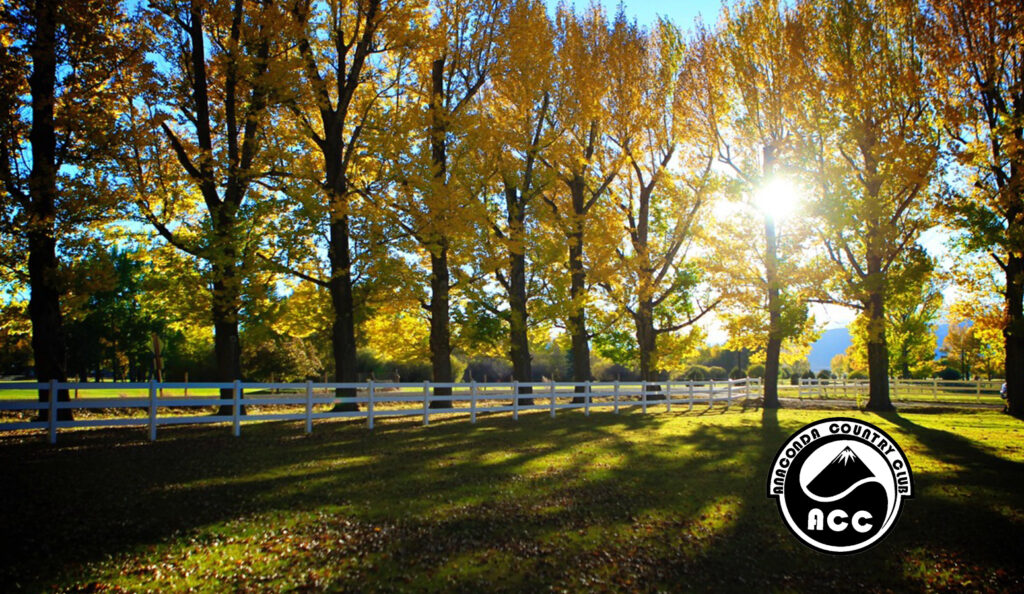 Week 4 has a certain allure to Robbie Dee and Rick Wagner. Why? Well, in Week 4 of the first half, Dee and Wagner achieved the very same feats en route to highlighting Tuesday's ACC Men's League.
Dee once again hogged the gross and net pots with his even par 36 with two birdies and two bogeys. One of the birdies was a deuce, sharing that pot with newly-crowned ACC Men's Club Champion Gary Funston.
Dee shared the low gross pot with Spencer Parks, equalling the two birdie, two bogey round.
And just like nearly two months ago, Wagner claimed the KP on the very same hole (albeit from the back nine tee box this time around) – this time a kick in two-foot birdie on No. 13. Wagner's 1-under start was derailed by one lone tree on No. 10, hitting that SOB three times before rolling in a 10-foot putt for a scintillating 9. Still, finishing with 44 proved his lone slip-up on the evening was well worth witnessing the duel between man and and object that hasn't moved for 100 years. That specific display from Wagner also lead him to lose to a "golfer" who proudly carded 109 two days prior.
Dee Motor Co. is now proudly in first place, obviously leading to the near return of former captain Billy Dee – if only for the potential victory lap alone. S&N Concrete is all alone in second 2.5 points behind followed by Copperhead Country and the abysmal team of wonderful sponsor and insufferable players in ACC Pro Shop.
Next week tees off at 5:45 p.m., which in the days of Bill Dee would have lead to an automatic disqualification. Robbie, Mike and Jim were never allowed to leave the premises until 5:50 p.m.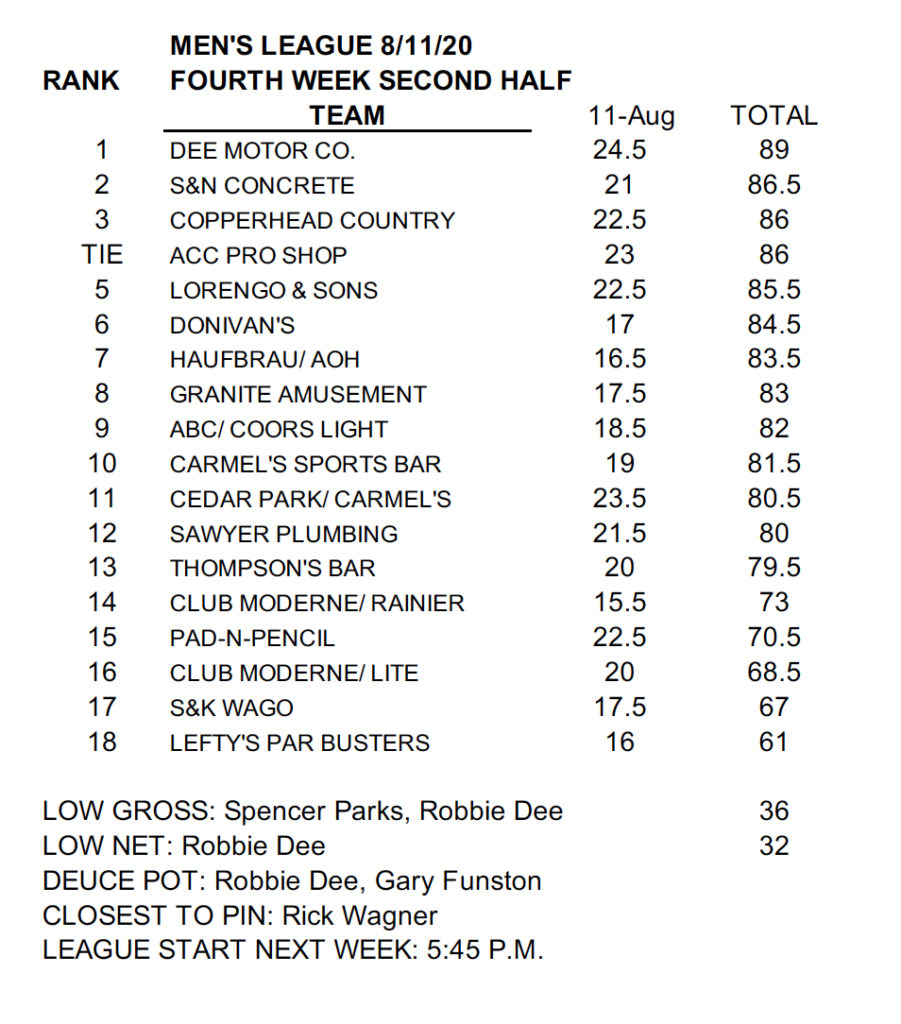 About Author