Mick Holien was more than just an announcer, he was an icon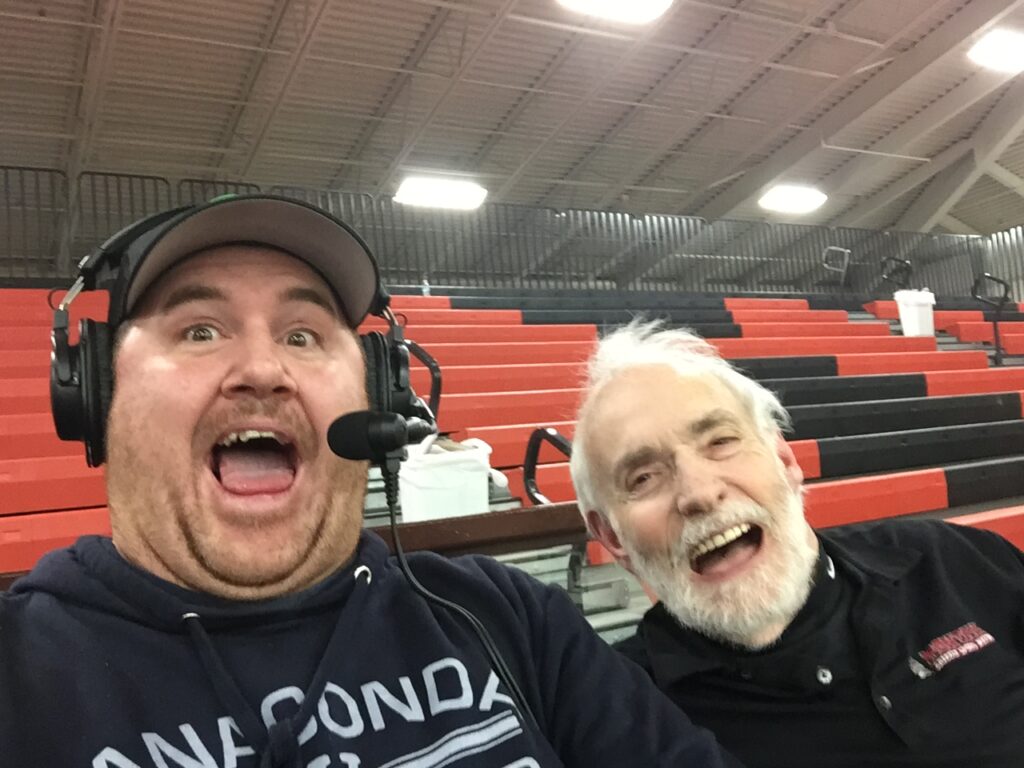 Word came down from 96.3 The Blaze today that Mick Holien, the former play-by-play announcer for University of Montana football and men's and women's basketball, died Thursday. Holien suffered for years from Multiple Sclerosis, and had significant complications in the past few years.
Mick was more than just that familiar voice of 31 years calling Grizzly athletics. He and sidekick Scott Gurnsey were the best show in town, hell, the STATE, during Griz football broadcasts, calling action for one of the best nationwide programs in the FCS. Holien's guttural "TOUCHDOWN MONTANA!" painted the picture of emotion perfectly, even more so in games that came down to the wire.
Towards the end, Mick's illness was difficult to work around. Quite honestly, University of Montana officials didn't enshrine the legacy of Mick like they should have. There were some hard feelings when UM moved on from Holien, and hopefully they can finally do Mick the justice of having his likeness retired in their hall of fame or hall of champions.
In 2017, I crossed paths with Holien at an Anaconda-Florence football game. Then AD Scott Marsh invited Holien to take the microphone as a guest PA announcer, and I was in town to cover the Copperheads. I knew Holien hailed from Polson and also knew that the Western B divisional basketball tournament was going to be held in Ronan in a few months. I introduced myself and before I left asked him if he would like to join me for a future broadcast.
Initially, he declined. He later told me it was all too fresh for him. But he changed his mind, and that began a two-year relationship where he would help me as a color analyst on KANA 580 AM and Copperhead County Media streaming broadcasts of Copperhead athletics — some of the most memorable of my time calling games in Anaconda since 2002.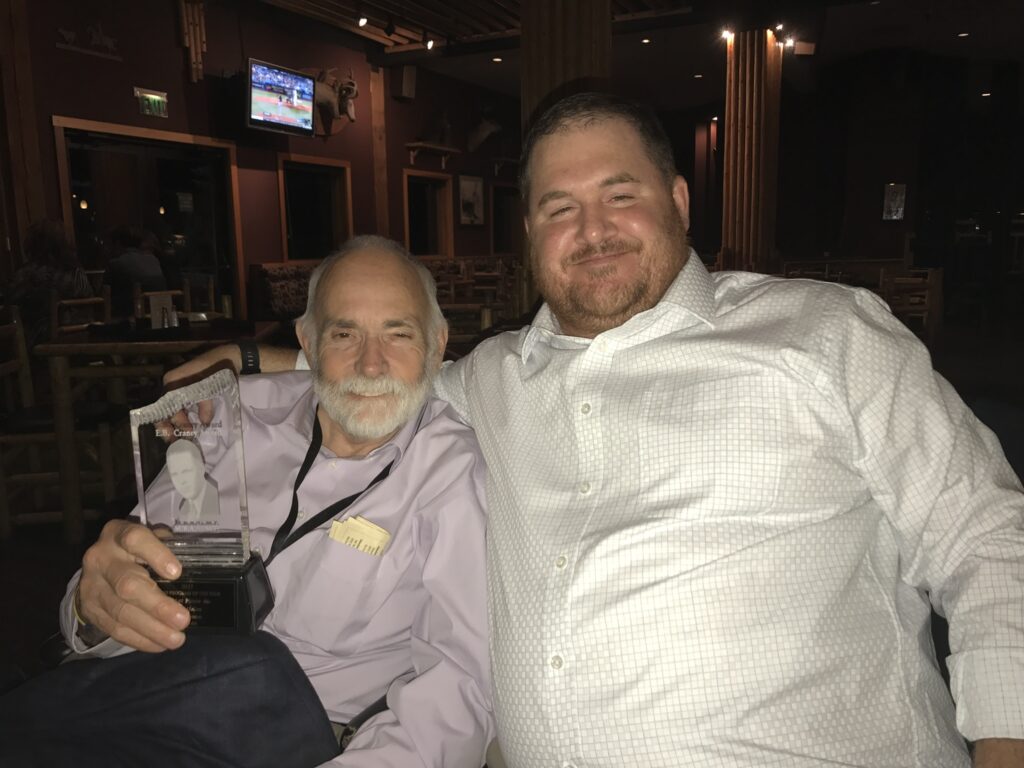 During that same trip, I helped cut Holien's Montana Broadcasters Association submission for Best Radio Program in our hotel room at the Kwataqnuk in Polson — an event he would end up winning. That evening, he met uncle Davey Heffernan, a night that he barely survived. Drinking with Dave has never been good for the faint of heart, and it just so happened Mick was in for the night of his life.
They both put us all to bed, then 4 a.m. came around. Dave helped put Mick in his truck, loaded his wheelchair and sent him on his way around the bend to his lakeside Flathead Lake home. But as Mick told us later the next day, he ended up on a distant back road near the Missions, falling asleep before being awoke by a local police officer. He managed to get back home, but in the confusion battling sleep deprivation and the effects of uncle Dave, he was in no shape to return to Ronan for a losers out game early Saturday morning.
Holien was late, three minutes to tip still no sign of him. Then, he emerged from the elevator, heavily slumped in his wheelchair rolling towards where the broadcast was taking place. At the next break, I helped him to his seat as story time started. In his rush to get to the game, he had forgot to put on socks and lost his dentures from the evening before. He then asked who the hell uncle Dave was. To this day, we still joke about the day uncle Dave nearly killed a legend.
The next year in 2018, the Anaconda boys advanced to the State B tournament that just happened to be held at Dahlberg Arena. He was skeptical about helping, but eventually agreed. I can still remember the glow on his face being courtside on that floor where he called the best and brightest of Grizzly athletics for over three decades.
Holien loved his time behind the headset, he was an artist. But he was so much more. I'm a 220-plus average bowler and I know back in his heyday he would've kicked my ass on the lanes. Working for the Missoulian, he was a talented and accomplished print journalist before becoming famous for his statewide tailgate radio show every Saturday morning. And recently, Holien put all of his attention towards the Montana Football Hall of Fame, helping to give professional football players from the state their just accolades.
Holien was the voice of my childhood, and once I got the opportunity to know and even work alongside him, became a pretty damn good friend. I was in Big Sky during the MBA convention and had the opportunity to celebrate his win, another experience I'll never forget.
When Holien helped me, the Anaconda kids were starstruck. After games, they ran up to get selfies with him, thanking him for watching the game. But what they didn't know is Holien loved the sentiment even more.
Following the 2017 divisional championship, I put together a clip that featured some of our calls. It's something I listen to time to time, but today it really hit home. I hope you enjoy it.
I'll never forget the kindness he showed me. Working with one of your heroes is not something that happens to people. For me, I was lucky enough to live that to the fullest.
Rest easy Mick.
About Author