Casey Dee goes low in first week of second half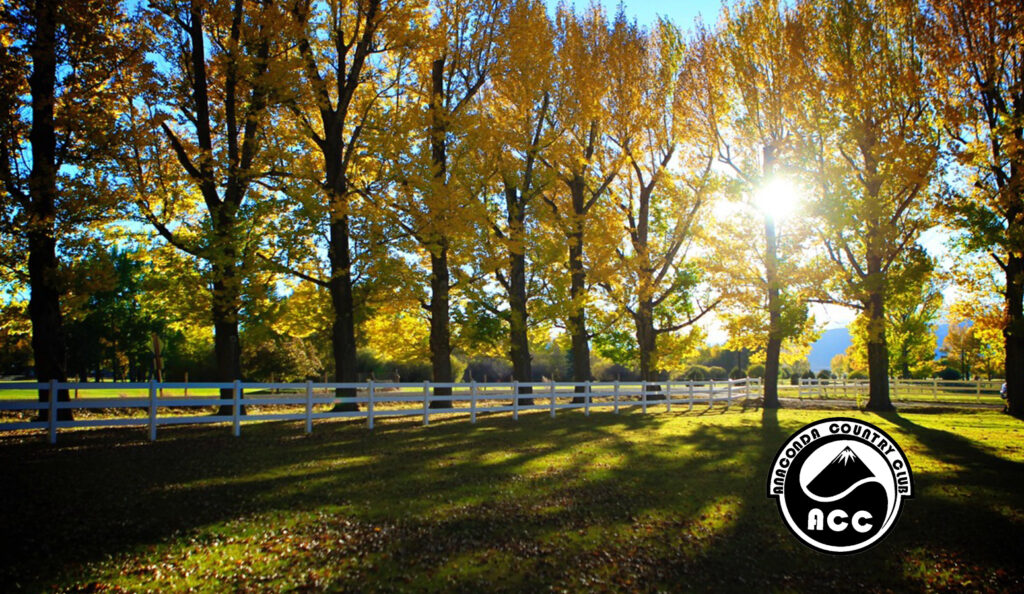 A season-low 3-under 32 set the tone for the first week of the second half of the ACC Men's League Tuesday night.
Casey Dee's bogey-free round included one of his three birdies on the Par 3 eighth, matching five others with 2s on the evening (Steve Tuss, Spencer Parks, Blake Hempstead, Joe Unagretti and Nathan Connolly).
Parks was another golfer under par, going 1-under on the evening. Similar to the week before when his team hung on to win the first half, he stuck around to receive praise for his accomplishment (and purchase most of his own beers).
The scoring alone couldn't top the highlight of the night as the retired carpenter and serial complainer Steve Tuss one-upped the field. His deuce wasn't on a measly Par 3, he knocked his in on the Par 4 5th, probably from 220 out knowing how far he can hit his driver these days. Nonetheless, his shot trumped those cocky, safe players who have recently been clogging up the tee sheet recently at ACC.
Haufbrau/AOH found themselves in a familiar place, leading by 1.5 over Thompson's Bar and Granite Amusement.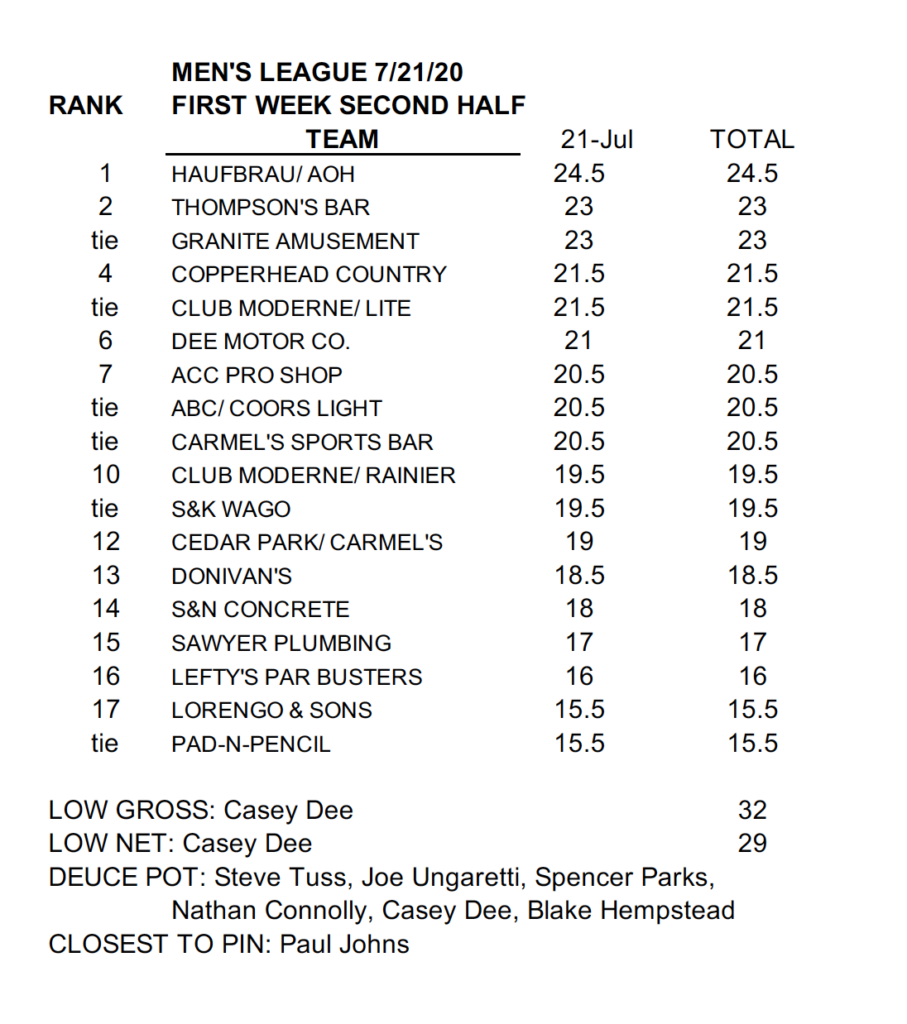 Paul Johns once again got his name in print, this time for a KP win on No. 7 that was no closer than the shot Tuss made on No. 5. He also wrote the letter M.F. between his first and last name on the sheet leading to loads of speculation as to what he was referring to. Because this is a family publication, we will just refer to his, eh hem, win.
About Author