'Not Mary' Spanbauer joins his better half in actually winning something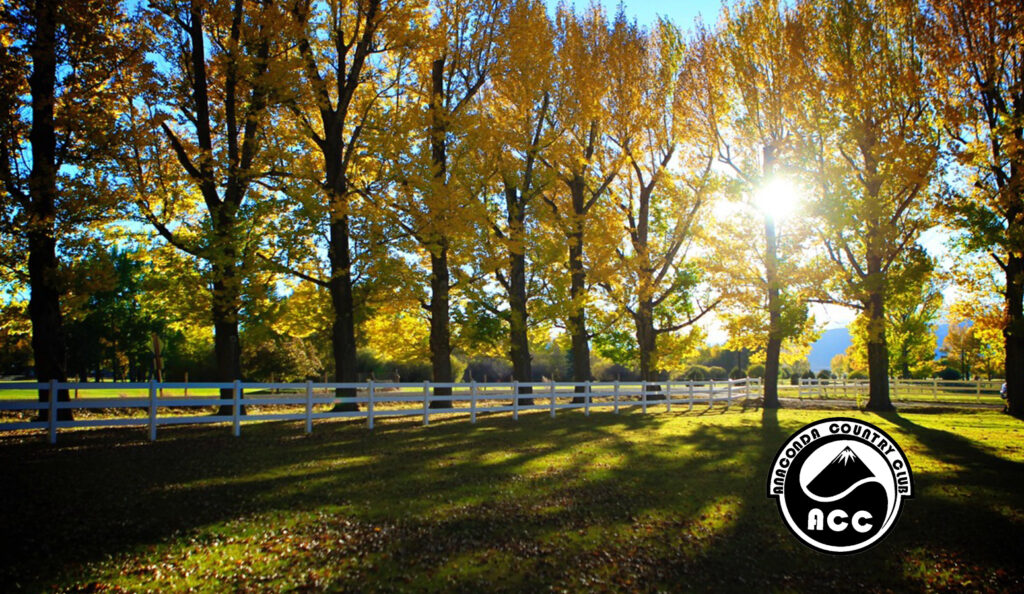 Any self-respecting woman would be smitten to have a strapping gentleman like Ted Spanbauer fall, roll or crawl in the back door following Tuesday's net pot-winning performance at Anaconda Country Club. "Oh, Teddy," in an obvious drawl typically found on his vast collection of early Westerns on VHS, "How did you overcome such odds, so many savages, and still make it here into my arms?"
Alas, that's not what transpired. Ted's significant other is more that dignified. Him winning anything and Mary not falling over dead from laughter is proof enough she's with him for the right reasons. (Editors Note, Mary not only wins more than her roommate, she beats him regularly, if not always.)
Yes, Strappin' Teddy Spanbauer, coming off a rotator cuff surgery some 15 years ago, was the low net winner in a full field of competitors during Tuesday's ACC Men's League. Carding a squeaky-clean 32, Spanbauer took fellow beer man Joe Strelnik to the woodshed in what should've been a made for TV, Miller versus Budweiser matchup. (Is the latter ever a competition?)
Because of the heroics of Spanbauer, lowly Curt Gannon's solid even par 36, highlighted by two birdies and two bogeys, was shoved to the back of the line. Some members have been whispering no press is good press, by the way.
Spencer Parks, who made the list for the second week in a row, Wade Johnson and Vic Duffin were the lone deuce pot winners. Andy Stetzner earned the KP on No. 12, putting it to within a few feet.
Granite Amusement took a half point lead in the team race in Week 2 of the second half, edging past Haufbrau/AOH. S&N Concrete, making the biggest jump of the evening with a 29.5-10.5 thumping of S&K Wago, is in third at 47.5.
If you'd like to donate to Spanbauer's statue fund for the entrance into the clubhouse following his epic win, don't.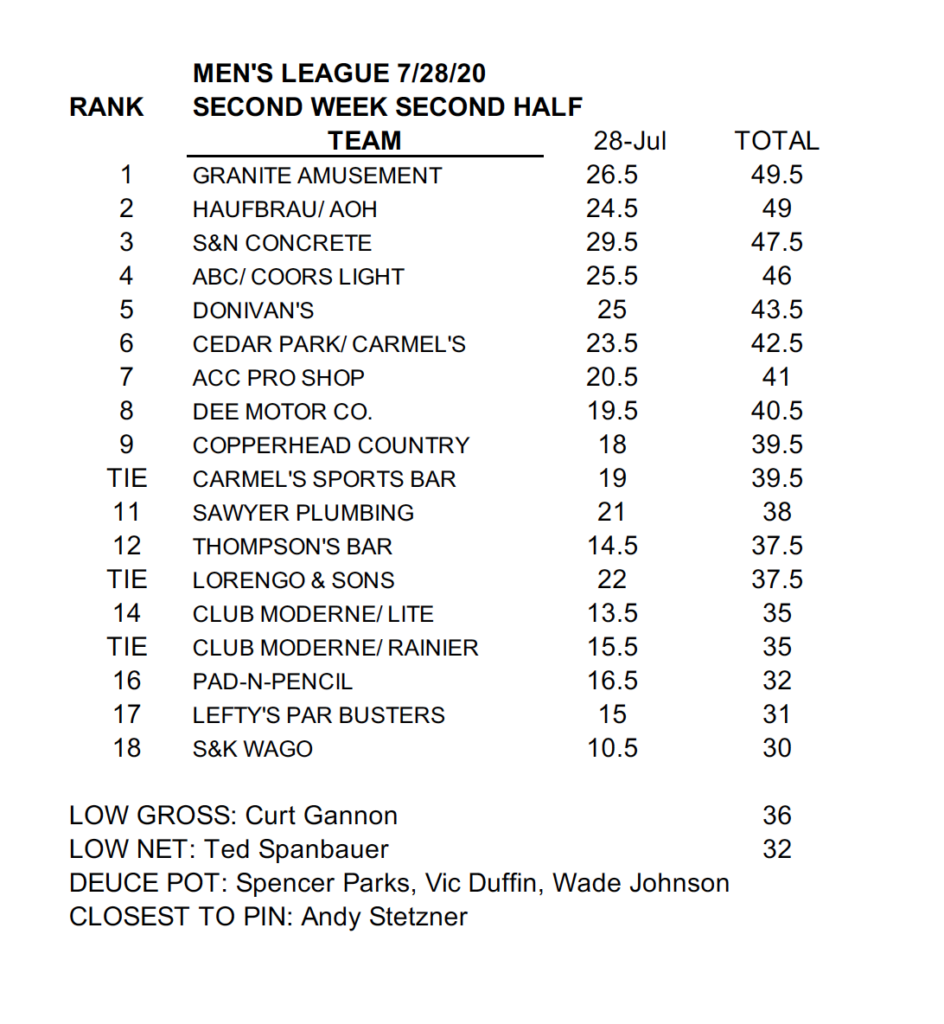 About Author