Copperhead girls poised to push Loyola in 6B, contend in top-heavy Western B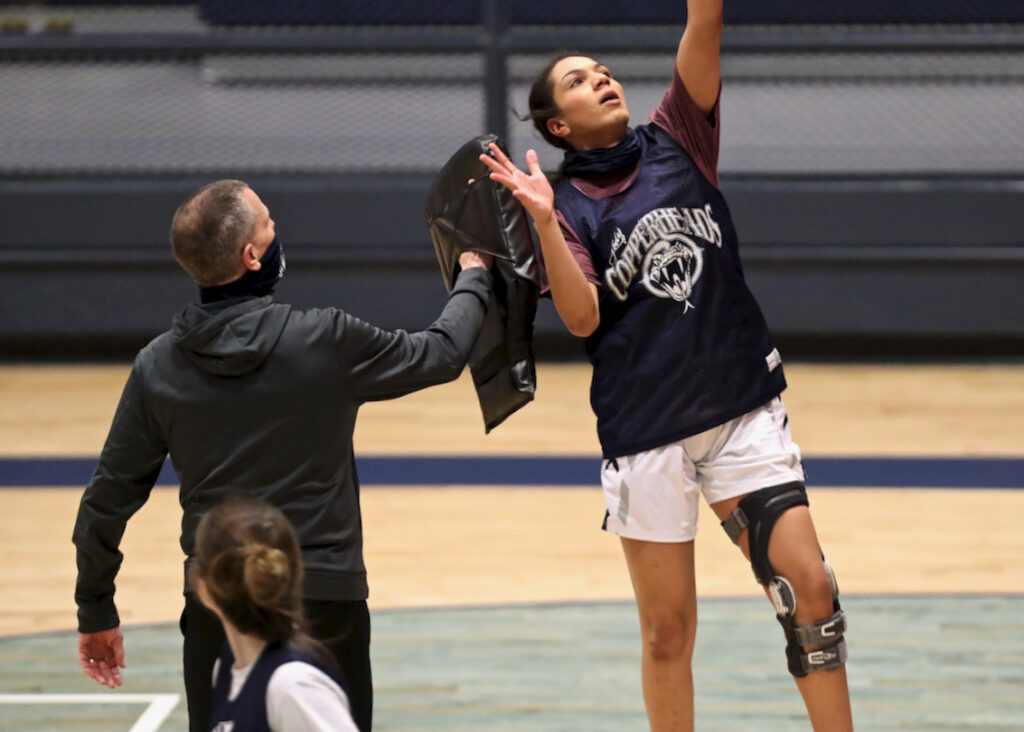 Last year, Anaconda pushed undefeated and eventual Class B champion Loyola to the final seconds in the 6B District championship. This year, they are looking to take the next step in returning to the state tournament.
Anaconda begins their season on the road but in familiar territory, taking on former Southwestern A rival Corvallis in a non conference tussle Tuesday night.
The Copperheads return seven varsity contributors led by senior co-captains Mia Sullivan-Sanders and Megan Reich and a solid junior and freshman class for third-year head coach Andy Saltenberger.
It's no secret Anaconda's strengths will be versatility offensively and defensively, leaning on a team that has played together for the better part of three years.
"Mia plays like she's 6-foot, so I don't think our lack of height is going to affect us," said Saltenberger, coming off a 15-9 overall record in 2019-20. "We are well-rounded as far as scoring — I think we have six different players that could lead us on any given night."
And although the first week of the season is going to be quite the test for his squad, Saltenberger is excited to finally get things going.
"The girls have made huge improvements since the first day of practice," he said. "Our conference is always tough so it will take a little time to see where we will land."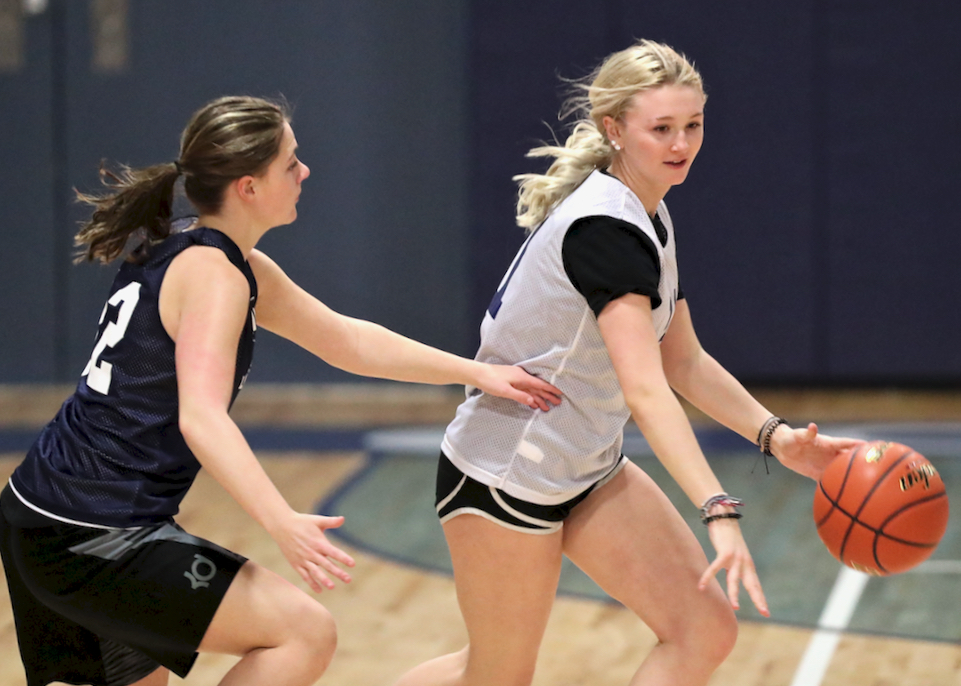 After Corvallis Tuesday, Anaconda will host Deer Lodge and Loyola back-to-back on Friday and Saturday in 6B league matchups. Three days later, Florence comes to town in what should be another battle.
Juniors returning include forward Alyssa Peterson, point guard Sami Johnson, forward Kora Kelly, guard Cara DeMaoris and guard Bianca Torney. With the exception of Kelly who is out indefinitely nursing a lower leg injury, all will see loads of playing time this season. One freshman to look out for immediately is guard Makenna Patrick, one who comes into the program with great expectations.
"We have some younger girls that have potential to come up and make an impact," Saltenberger said. "We should have a fun season if they keep working as hard as they have been."
Every home game will be broadcast live on copperheadcountry.org while also providing a link for virtual viewing by following @blakeahssports on Twitter at the start of every game.
January
5 – AHS at Corvallis
8 – Deer Lodge at AHS
9 – Loyola at AHS
12 – Florence at AHS
19 – Philipsburg at AHS
21 – AHS at Dillon
23 – AHS at Whitehall
28 – AHS at Arlee
30 – TFalls at AHS
February
4 – AHS at Butte Central
5 – AHS at Deer Lodge
11 – AHS at Florence
13 – AHS at Loyola
16 – AHS at Jefferson
18 – Arlee at AHS
20 – Bigfork at AHS
22 – District play-in game, TBA
25 – District semifinals, TBA
27 – District finals, TBA
March
4-6 – AHS at Western B divisional in Ronan, TBA
11-13 – AHS at State B tournament in Billings, TBA