Copperheads are heading to the divisional tournament, but CCM can't and won't attend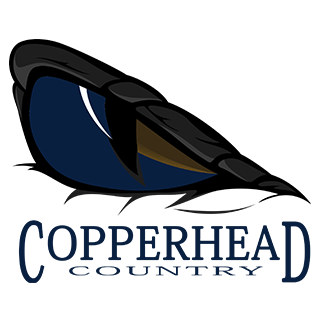 With the Copperheads boys' resounding win over Arlee last Friday and the girls' season-sweep of Loyola capped on Saturday, it's official: the Anaconda basketball teams have advanced to the Western B divisional tournament to be held March 3-6.
And for the first time since 2001, I will not be in attendance.
You see, once COVID 19 ravaged hell on our small Montana towns and ran roughshod through friends and families, there have been a small collection of communities that have dug in for the long haul. One is Ronan, that just so happens to be the original site for 2021 Western B Divisional tournament — until, that is, they decided against hosting 16 traveling teams from eight vastly different communities for the sake of the health of their own people. And, I salute them for it.
Disappointing, yes, but understandable. So what did the Western B schools decide to do? Leave the tournament in the hands of the ADs. Two schools emerged as favorites to hold the tournament, Anaconda and Eureka. Both the 6B and 7B each voted for their member school to host. Ultimately, the decision to break the tie came to a coin flip. Eureka won.
Now I want to first start out by saying this has nothing to do with the fine people of Eureka. I've been privileged to meet and get to know Joel Graves over the years and he has proved to be a wonderful family man and a helluva educator (who obviously learned those traits from when he lived in Anaconda starting his career). This has nothing to do with the city of Eureka. Every time I've been to the town I've been treated with the utmost respect. Obviously they care for their sports and children — just look at the success they've had in all sports.
With that being said, however, Eureka has no business hosting a 16-team divisional tournament.
The gym at Eureka High School is beautiful, yet significantly undersized. It wasn't designed to host an event of this magnitude. In contacting one 7B AD about why they made their choice for Eureka, he claimed the gym could seat 1,500. At least, he said, that is what he was told. I tried to confirm that with the county Fire Marshall, but Lincoln County doesn't employ this position. In fact, the government structure, including the mayor/CEO, is one of a part-time employment status. It even appears there is no 24-hour medical facility. If an athlete needs medical attention from an injury or trauma, it looks like Cabinet Peaks Medical Center in Libby and North Valley Hospital in Whitefish are the nearest facilities.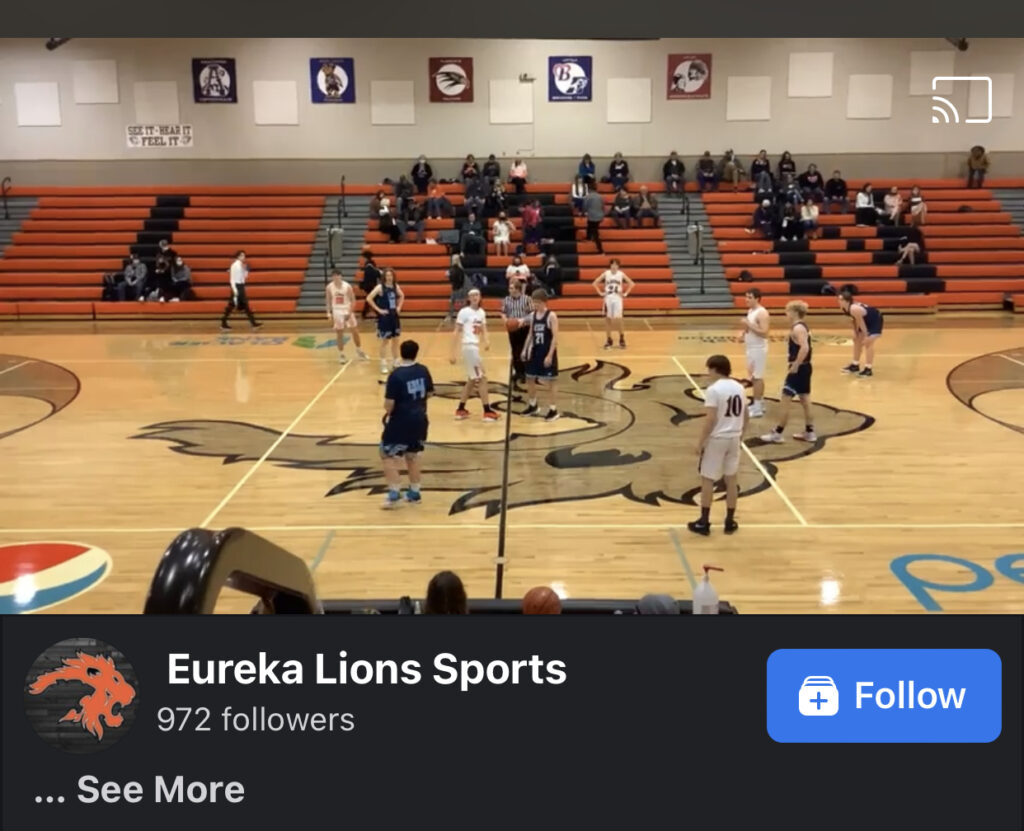 Every community holding a postseason sporting event should at the very least have emergency care for the safety and wellbeing of fans and participants. If its true the closest facility of its kind is 40 miles away, that's unacceptable. Please, anyone, correct me if I am wrong and I'll edit immediately.
So, I did the math. Eureka nearly identically resembles the lower level of Butte Central's Maroon Activities Center, except it's about seven rows deficient on both sides of the floor, minus the mezzanine and elevated baseline seating. Eureka's gymnasium seating is 10 rows deep, with three full-sized sections and two half sections on the baselines.
Shoving people together I can imagine 18 people per row in the full sections, and nine in the half sections. Now I only saw one side of the gymnasium from the screenshot taken from their NFHS feed, but from all the coaches I spoke with from several schools say that the facility seems pretty symmetrical.
Therefor, 180 shoulder-to-shoulder fans in six sections (1,080) and 90 in four sections (360) leaves a total of 1,440 seats for a 16-team tournament. Now figure in each team will bring a minimum of 12 players and usually three coaches and one administrator. Even if we don't count the family of the coaches and administrators, that's 192 "fans" right there. That leaves significantly less room for regular fans. And yes, I understand not all of the teams are going to be there at once, I'm just trying to do the math.
Last year in Hamilton, that can easily seat north of 3,500 fans if I remember correctly, 3,048 tickets were sold. That number is a little skewed because of the tickets sold, 218 were all-session passes where fans came and went without being counted as attendance. Quite honestly, there's no safe way to reach that number in Eureka.
And if communities like Anaconda or Bigfork are involved in a semifinal or championship setting, there will be 1,000 fans in attendance easily, if not more.
I get it, tournament officials will say fans will have to leave the gymnasium once their game is over. That will lead to a lot of issues for administrators to deal with. Trying to get someone to leave or put on a mask when they purchased an all-session ticket or pass for the day is easier said than done. It also leaves little time for cleaning between games and sessions.
On top of the seating issue, what many people don't realize is traveling to a post season tournament is a huge financial burden to most Class B schools. One of the things that helps alleviate that burden is money evenly distributed from the host facility to offset travel costs. Last year, Hamilton brought in $30,343 in ticket sales that was distributed to participating schools. And now, with the tournament in Eureka, most teams will have to travel a minimum of 50 miles to Whitefish or Libby for lodging, travel costs are going to be higher while tournament receipts will likely be far lower.
I spoke with an AD and asked them pointedly, "How tough is it going to be on your budget knowing that you're going to be getting very little in travel reimbursements from the host due to lack of available seating or ticket revenue?"
"We will be in a big hole after this one," the representative said bluntly, adding that schools will also have to travel a day early for early session games due to the distance to Eureka.
One saving grace on the budgetary front will be schools not putting extra funds for bands to travel, which kills the tournament vibe but does allow for more fans in attendance and lower costs associated with hotel accommodations, meals, bussing contracts, etc.
Now let's purge the most important issue at hand — all of this is occurring during a global pandemic where over 400,000 lives and counting have been lost. We are really going to SHOVE a 16-team tournament into a gym that's not capable of hosting our own Wayne Estes Memorial basketball tournament let alone a high school event?
As adults, we are supposed to support YET PROTECT our youth. How is it safe to pack a small facility with no social distancing and lack of, or relaxed measures of wearing masks following last weeks message from Governor Greg Gianforte? Last month I spoke with the the Eureka AD and asked how they were handling home games. At that time he stated they were following the governors direction, meaning no limits on traveling attendance was mandated. On the other side of the spectrum last weekend, Copperhead Country Media was all but asked not to attend the doubleheader at Missoula Loyola out of the safety for the people at the game, and we stand above the crowd away from general attendance. These two thought processes are not even close to being equal or on par with the other.
Truth be known, if Anaconda were to have won that coin flip the available seating would have been modestly 1,000 more with handicapped access and seating, a separate area for media and an expanded concessions concourse, I still would have objected in premise. I wouldn't have felt comfortable with a 16-team tournament being held in my hometown even with the expanded amenities both at the venue and within city limits. Sure, Anaconda has only three hotels but reserves are available just six miles away at Fairmont and 24 from Butte. And even if teams are traveling to and from Butte, it's on a four-lane highway, not triple the distance on a two-lane byway in potentially winter conditions.
Most teams have been stricken by COVID in one form or another. Quarantining teams has been a way of life in Montana, but as I always say at least the kids are getting a chance to play as long as safety measures are being taken. And for the most part, I believe they have been.
I understand the MHSA has helped administer the pandemic by adding a 10-day period of rest for any athlete already being quarantined for a positive COVID test, which I'm fine people arguing both sides of that issue. But how do they not intervene with a postseason event such as putting a 16-team tournament into what was the smallest venue available?
In my opinion, the cancellation of district tournaments left an extra week open. Why not play the tournament at the top-seeded school until the championship or even semifinals, skipping a day in between games? Yes, it takes away the potential for upsets without a true losers bracket and challenge game scenario, but with an extra week that could have been figured out. Even if you did a two-day, semifinal and championship setting, Eureka's gymnasium would be significantly packed with fans, but at least there would be far less exposure to the kids actually playing the game.
Normal games, such as higher-seed hosting, would also ensure the traveling team get a better return on investment with gate receipts to help offset the costs. Fiscally, it's the smarter play for the Western B.
Bill Foley wrote a column today saying that tournaments were cancelled last year when four, FOUR, cases of COVID were found in Montana. Today, we are acting like it's under control. It's too soon for this type of thinking.
My father in law was stricken with COVID in early November and died after fighting the virus for nearly three months, hooked up to ventilator most of that time. We are supposed to be limiting exposure to potentially sick and vulnerable people until vaccinations are doled out, not creating ground zero just to play a game. What if one of our student-athletes contract COVID during this tournament and die, or at the very least are significantly affected? The adults who were supposed to protect them at all costs are only focused on the normalcy of a post-season tournament and not the epidemic at hand.
Although I'm sure Eureka officials will do their part to make sure the Western B tournament is as good as possible, I will not be there to find out. I cannot look my family in the face after watching my father-in-law take his last breath and tell them I'm going into something this uncontrolled and act like it is safe. Lon Zimmerman died from exposure to a virus doing nothing more than going to and coming home from work, and quite honestly we will never be able to come to grips over the way he was taken from us.
You can debate the numbers of COVID to an extent, but you cannot tell me it doesn't kill innocent people. And when people go to this tournament, the potential of someone dying is real.
We are sorry to our fans and sponsors for not making the trip, however Copperhead Country Media will continue to stream the games using the NFHS feed. Hopefully, without significant outages or problems, we can still promote our kids during this time.
About Author