Panthers upend Anaconda 45-15 in Tuesday dual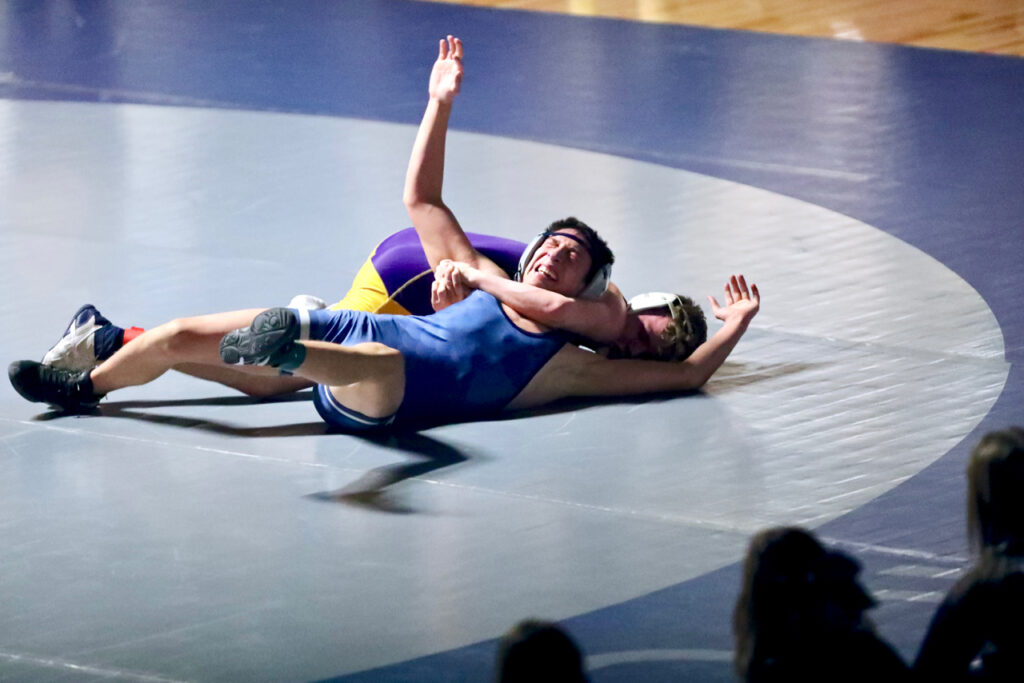 The visiting Panthers won eight of nine contested matches with five pins en route to a 45-15 dual win over Anaconda Tuesday night at Memorial Gymnasium.
Jefferson set the tone early on the night, getting a spirited 5-4 win by Leo Anderson over defending Class B champion Nathan Blodnick in triple overtime. From that point forward, it was all Panthers.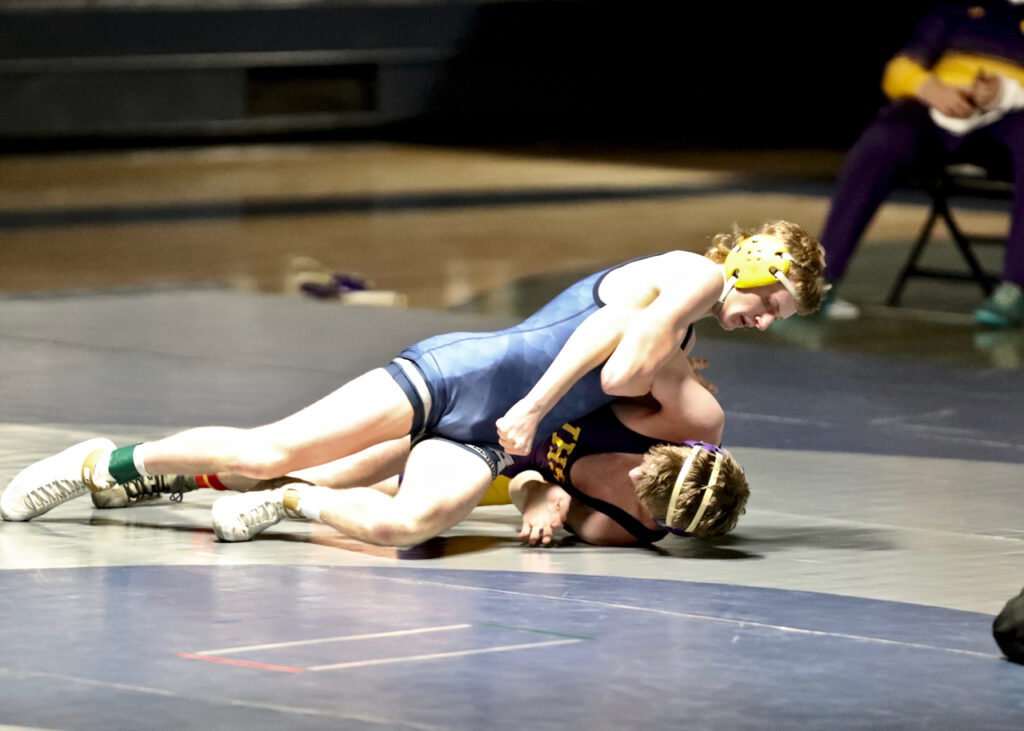 Anaconda's lone win came from Joe Williams, earning a 12-7 decision over Coleman Thornton at 145.
Several wrestlers were bumped out of their normal weight classes to match up with opponents, one being Anaconda's 170-pound Ethan Goldberg wrestling up to 182. In that match, Boulder's Braedon Jones hung on for a 4-2 decision over the Copperhead sophomore.
Bumped out of a match at 138, sophomore Tommy Sawyer moved up two weight classes and earned a win in an exhibition match, pinning 152-pounder Keaton Paulson in 1:05.
Jefferson 45, Anaconda 15
103 – Leo Anderson, JHS dec. Nate Blodnick, 5-4 (3OT). 113 – Dylan Mikesell, JHS dec. Christian Miller, 12-6. 120 — Christian Davis, JHS p. Jay Yazzi, 1:08. 126 – Dayton Brown, JHS p. Jimmy Lovett, 3:26. 132 – Zach Supalla, JHS p. Collin Sampson, :40. 138 – Tommy Sawyer, A, won by forfeit. 145 – Joe Williams, A dec. Coleman Thornton, 12-7. 152 – Keaton Paulson, JHS p. Justin Jette, 1:54. 160 – Wyatt Rauch, JHS, won by forfeit. 170 – Open. 182 – Braedon Jones, JHS dec. Ethan Goldberg, 4-2. 205 – Carter Sampson, A, won by forfeit. HWT – Matt Riehl, JHS p. Aiden Miller, 1:40.
JV
Christian Miller, A p. Dominic Davis, 4:57. Coleman Thornton, JHS p. Thomas Elfstrom, 1:17. Tommy Sawyer, A p. Keaton Paulson, 1:05.
About Author