Copperhead boys host Corvallis Tuesday night for season, home-opener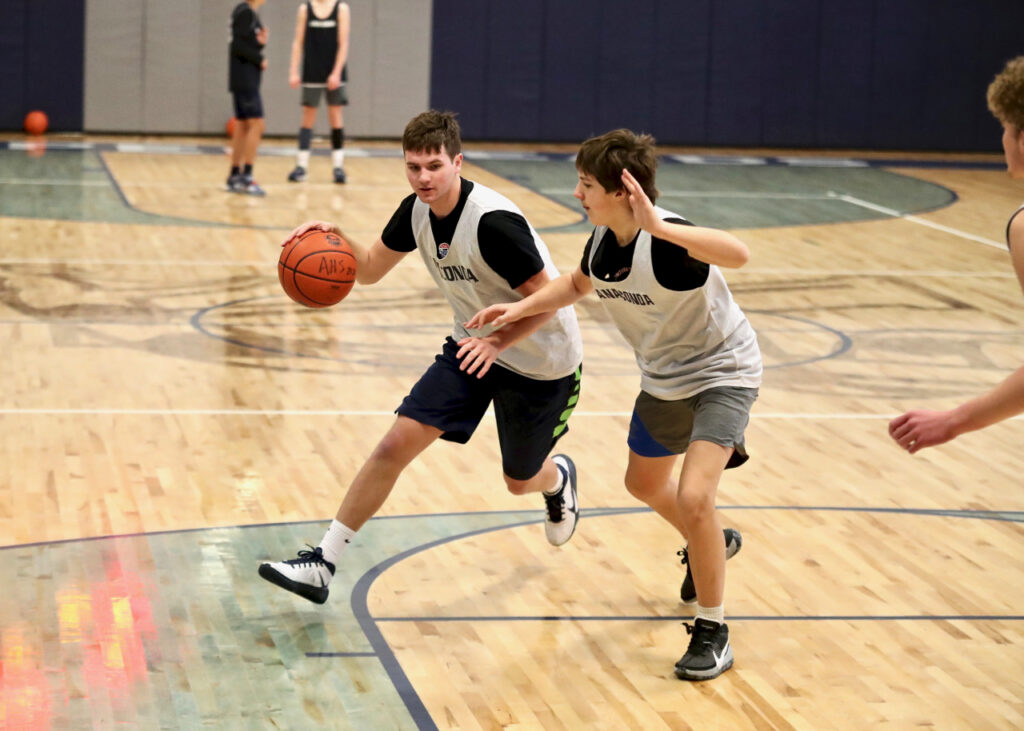 One season removed from a brutal nonconference schedule and eventual second place finish in the 6B District standings, Anaconda is looking to rebuild with three returning starters and a handful of newcomers for the 2020-21 season.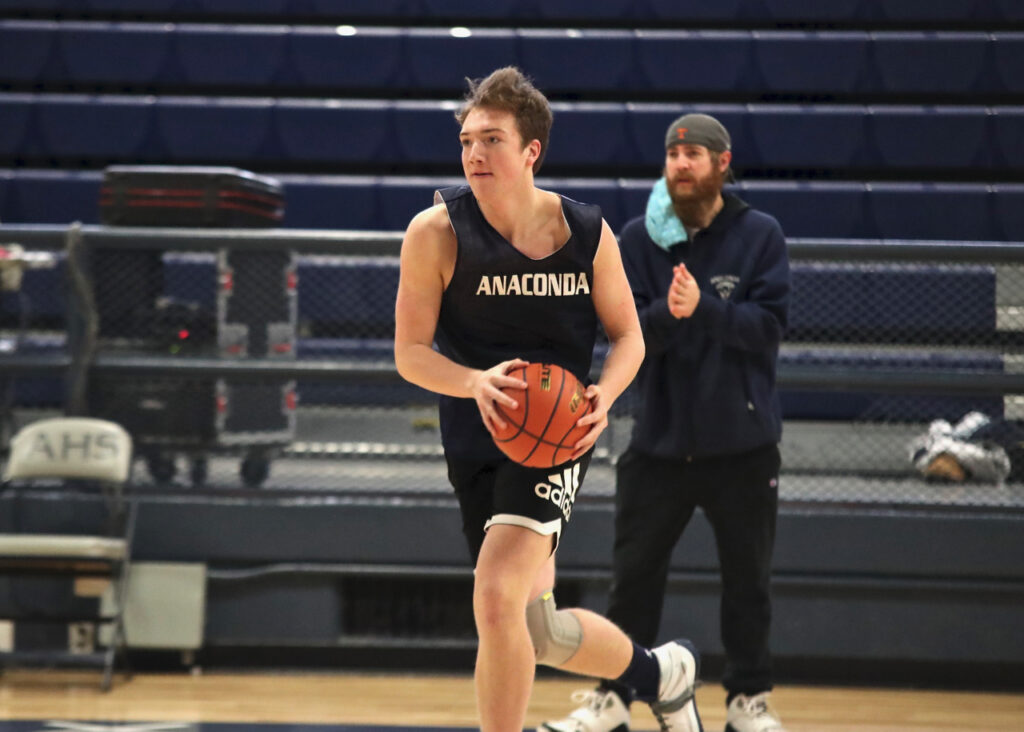 Anaconda will open the season hosting former Southwestern A rival Corvallis Tuesday night at 7 p.m. at Memorial Gymnasium, trying to turn around a 72-46 loss to the Blue Devils from a season ago. They will do so with returning starters in seniors Braedon Sawyer (6-foot-4), Landon Hurley (6-6) and junior Eli Saltenberger (6-2) — all three serving as captains for third-year head coach Rochi Estes.
In talking to Estes before the season, he was quite frank about the possibility of what could happen this season.
"We could do very well or we could go winless," remarked Estes, weighing in on the steadily-improving but turned-over roster and the quality of their opponents on the schedule.
Plenty of good came from last season as Anaconda (12-11) knocked off Deer Lodge early in the year, a team that advanced to Saturday in the Class B tournament before it was suspended due to COVID, and sweeping the eventual Western B champions — Arlee — during the regular season. But Anaconda has a few spots to fill at guard with the loss of Kyler Gochanour and Michael Galle — a tandem including the returning roster that made the Copperheads a three-point shooting nightmare for teams to defend.
Anaconda will have meetings against three Southwestern A teams this season, starting with Corvallis, renewing their former rivalry with Dillon (Jan. 21) for the first time since they joined the Class B ranks and the annual class with Butte Central Feb. 4 in Butte.
*This story will be updated once full rosters of available players is provided.
JANUARY
5 — Corvallis at AHS, 7 p.m.
8 — Deer Lodge at AHS, 7 p.m.
9 — AHS at Loyola, 6 p.m.
12 — AHS at Florence, 7 p.m.
19 — AHS at PBurg, 7 p.m.
21 — Dillon at AHS, 7 p.m.
23 — AHS at Whitehall, 7 p.m.
28 — Arlee at AHS, 7 p.m.
30 — AHS at TFalls, 4 p.m.
FEBRUARY
4 — AHS at Butte Central, 6 p.m.
5 — AHS at Deer Lodge, 6 p.m.
11 — Florence at AHS, 7 p.m.
13 — AHS at Loyola, 6 p.m.
16 — Jefferson at AHS, 7 p.m.
18 — AHS at Arlee, 7 p.m.
20 — Bigfork at AHS, 5:30 p.m.
23 — District Play-In, TBA
26 — District Semifinals, TBA
27 — District Finals, TBA
March
4-6 — Western B Divisional in Ronan
11-13 — State B in Billings