Corvallis boys run away from 'Heads in second half, win 59-26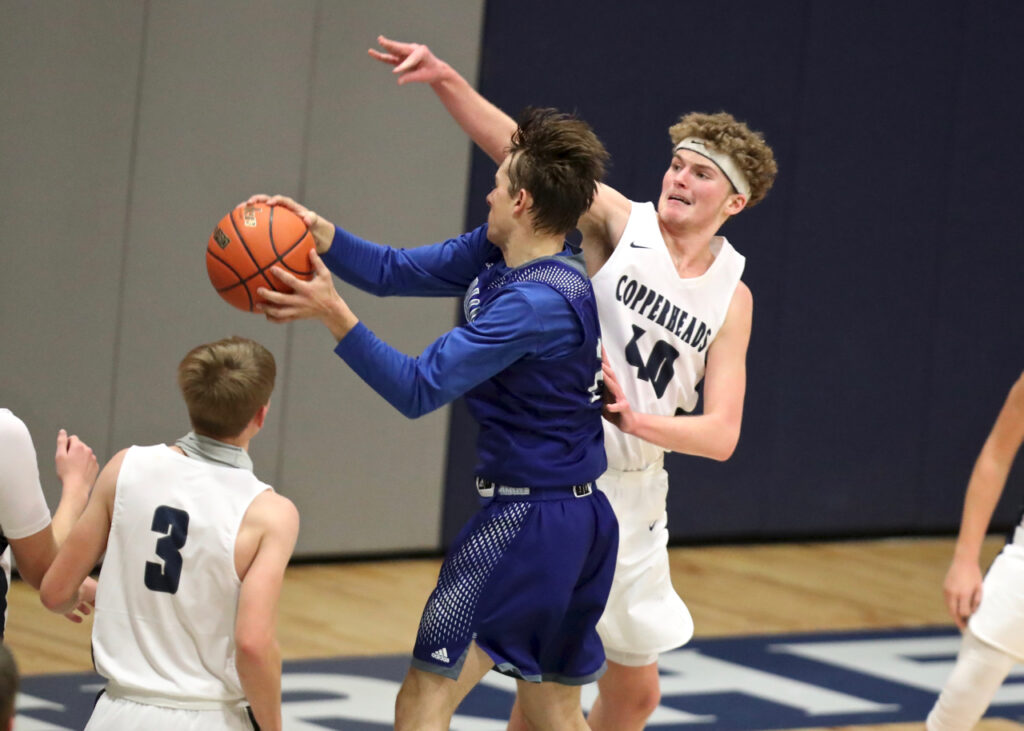 Corvallis had missed on its first 13 three-point attempts, but the well definitely wasn't dry.
The Blue Devils hit six of their eight treys after the intermission and outscored Anaconda 33-11 in the second half, rolling to a 59-26 win at Memorial Gymnasium Tuesday night.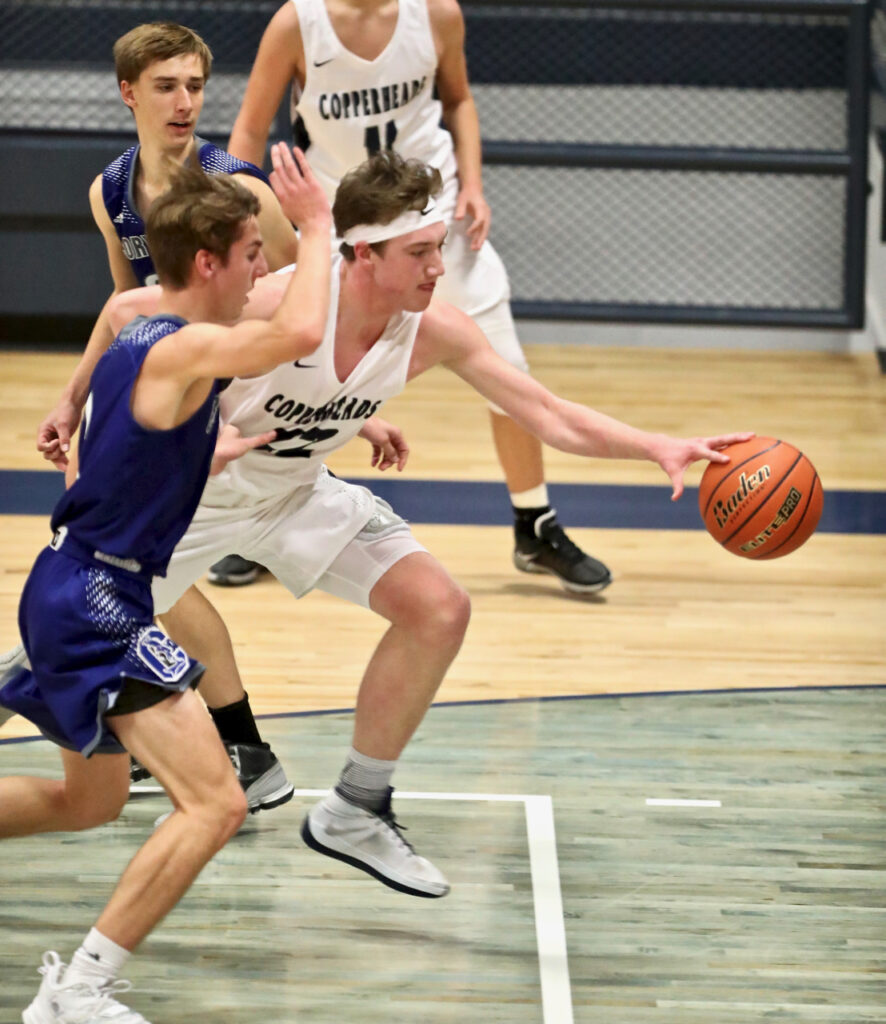 Both teams were ice cold to start, ending in an 8-all tie at the end of one quarter of play. From that point on it was as simple as Corvallis finding a way to sink shots, Anaconda, unfortunately, could not.
Corvallis shot 8-of-24 (33 pct.) from behind the arc and 20-of-47 overall, led by senior forward Cole Trexler's 16 on 7-of-10 shooting from the field. Donovan Potter and Tanner Jessop – who didn't have a field goal in the first half – with 10 points apiece.
Anaconda was 11-for-41 overall, good for 27 percent shooting, including 3-of-20 from deep (15 percent). Junior Eli Saltenberger was the lone Copperhead in double figures, scoring 13 with all three made treys for the team. Senior post Landon Hurley added six points and seniors Braedon Sawyer and Ryder Hoffland and sophomore Gabe Galle adding two apiece.
Compounding the offensive issues, Corvallis forced Anaconda into 16 turnovers.
Anaconda will be back in action Tuesday when they host 6B archrival Deer Lodge Friday night at 7 p.m. Follow the live call here on copperheadcountry.org .
*Note, the stat program PDF that shows River Hurley is supposed to be Sean Kellegher