Tuss makes it official, inks with Rocky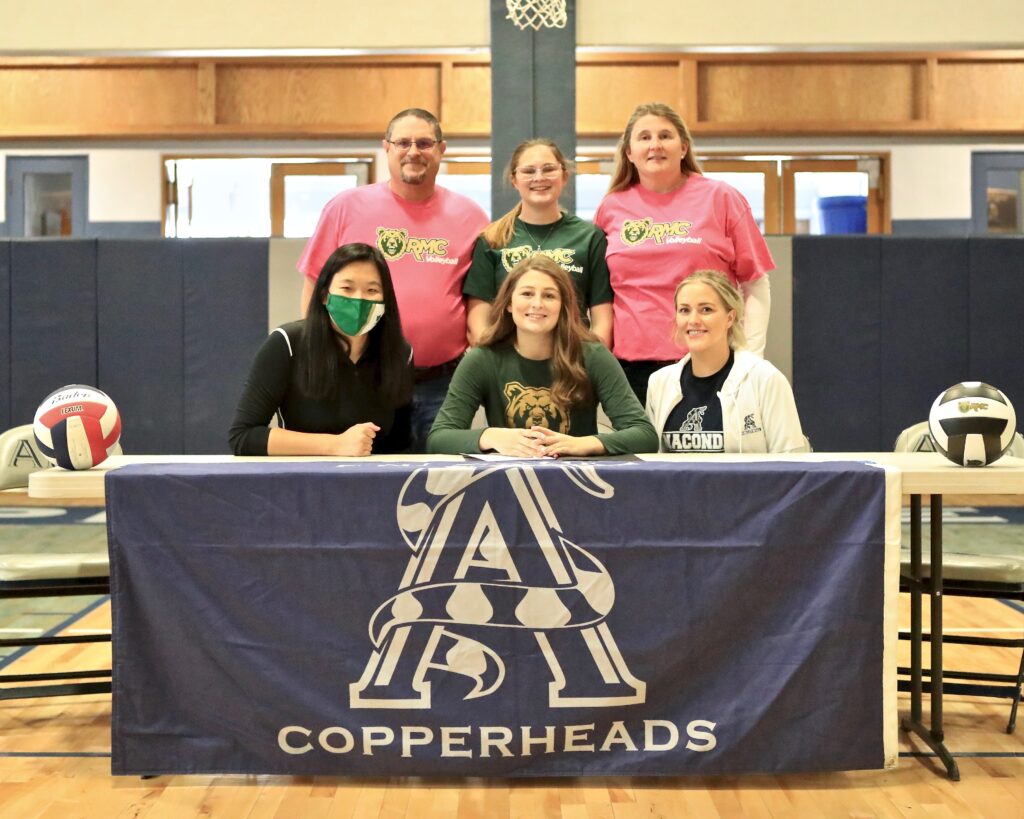 In a small gathering of her coaches, family and friends, Anaconda senior outside hitter Aubrey Tuss made it official — she's a member of the Rocky Mountain Battlin' Bears.
Tuss, who in November made her verbal commitment to Rocky Mountain College, admittedly was glad this was all coming to an end.
"I'm just happy I got to share this with my family and friends," Tuss said, in her customarily shy demeanor.
Rocky head coach Yang Yang, a former All-American middle blocker for the Battlin' Bears, was excited she found more than just a volleyball player.
"We look for more than just players, we like well rounded athletes who are also good students," Yang said of Anaconda's all-state outside hitter. "We've watched (Aubrey) in our volleyball camps and think she will fit in nicely with our team."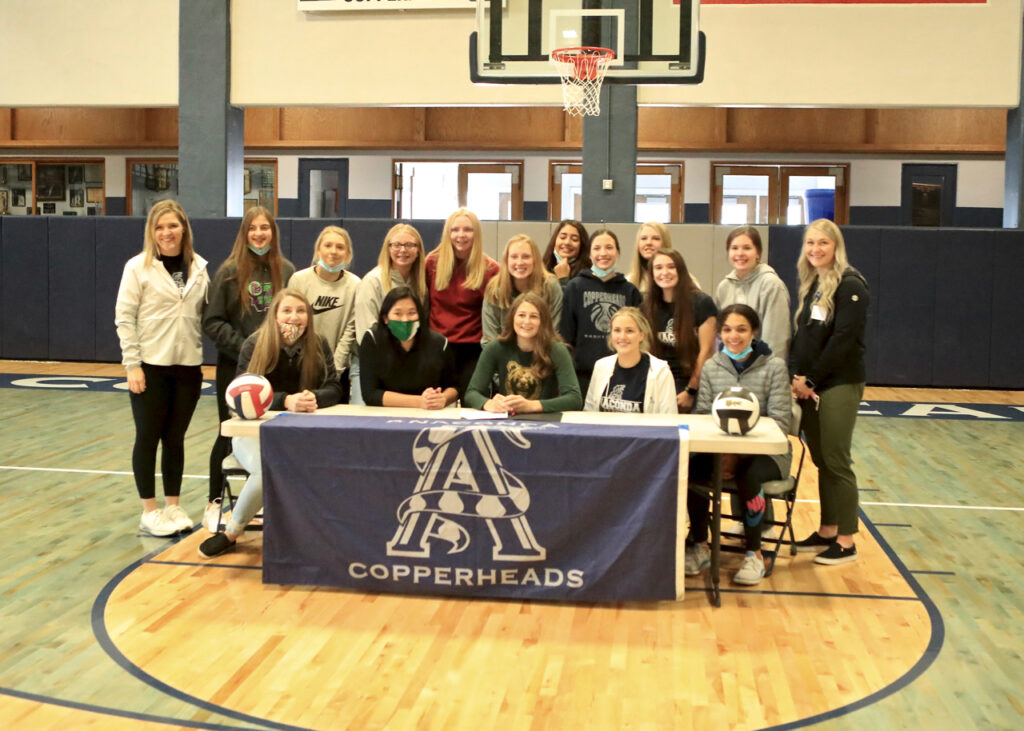 Rocky has been busy scouting the Class B ranks, recently signing Joliet middle hitter Makenna Bushman, fresh off her dominant effort guiding the team to their first state volleyball championship.
"I'm pretty proud of her, she's definitely earned this," said Anaconda head coach Korey Krumm following the signing. "She works hard, she's put the time in and she has the athletic ability to succeed. I think it's cool she's playing for Yang, she will do great things."
About Author