'Heads take on Colstrip in Class B state quarterfinal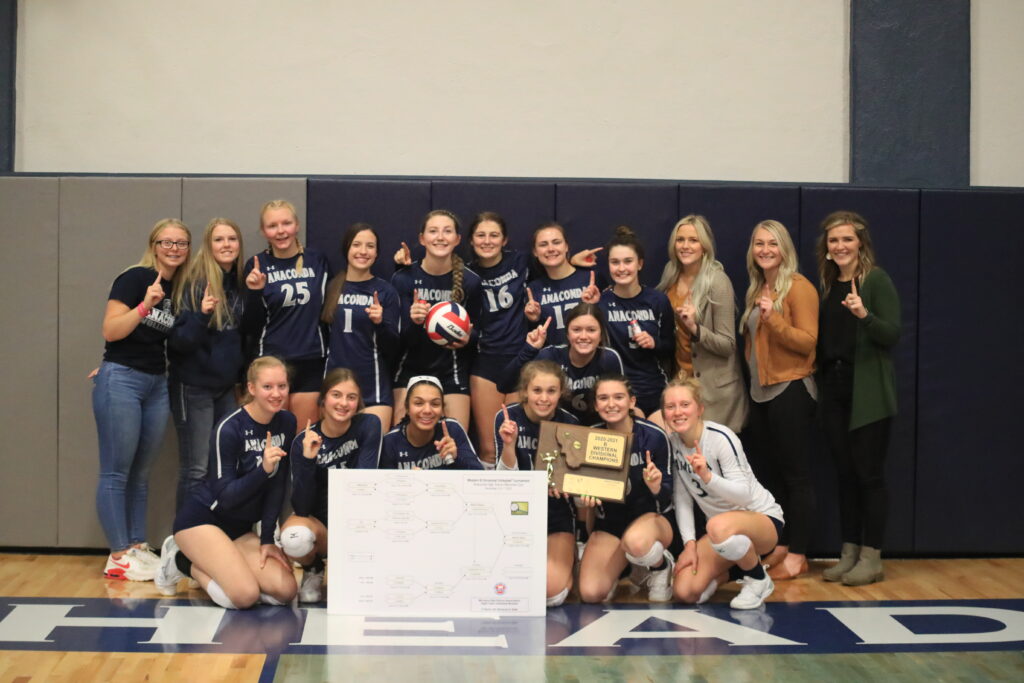 One of the goals of the Copperheads this season was to return to the state tournament. And after 17 straight wins, Anaconda is mere hours away from beginning that very quest.
Owners of nine-straight sweeps, a team that hasn't lost a set since Oct. 15 will take on the No. 3 seed Colstrip (Southern B) at 2 p.m. at Hawbaker Court in Shelby — the alternate site of a tournament moved from the All-Class venue at Brick Breeden Fieldhouse in Bozeman due to COVID 19 concerns.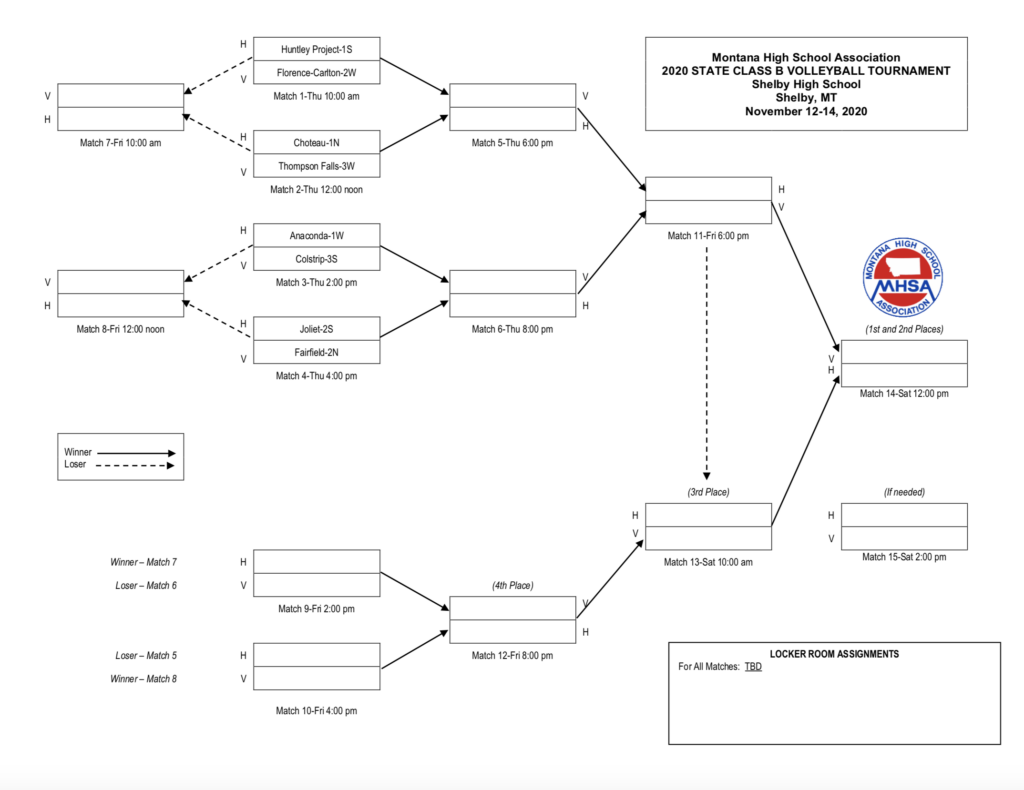 And forget about Anaconda overlooking a No. 3 seed, especially one from the dominant Southern B — home to the last five and 10 of the last 11 state championship teams.
First-year head coach Korey Krumm drilled fundamentals all week long at practice, noting several times during the Western B divisional that the team was clicking on all cylinders.
On Wednesday, Anaconda left for the tournament thanks to a procession of police, fire and fans vehicles leading them out of town. Shortly before leaving, coach Krumm recorded a segment with Shaun Rainey of SWX Montana that can be seen here https://www.facebook.com/447375655440309/videos/1078701355907470
If Anaconda wins Thursday at 2 p.m., it will potentially set up a rematch with Joliet (No. 2 seed Southern B) from the 2019 state tournament. A loss would put Anaconda into the losers bracket at 10 a.m. Friday vs. the loser of No. 1 seed Choteau (Northern B) and Thompson Falls (No. 3 Western B).
Due to unforeseen circumstances, Copperhead Country Media will not be able to broadcast until potentially Saturday during the medal round. In the meantime, Jonathan Martin of Yellowstone County News is preparing to stream all of Anaconda's matches at ycnsports.com
About Author