Corvallis runs by Copperhead boys 50-30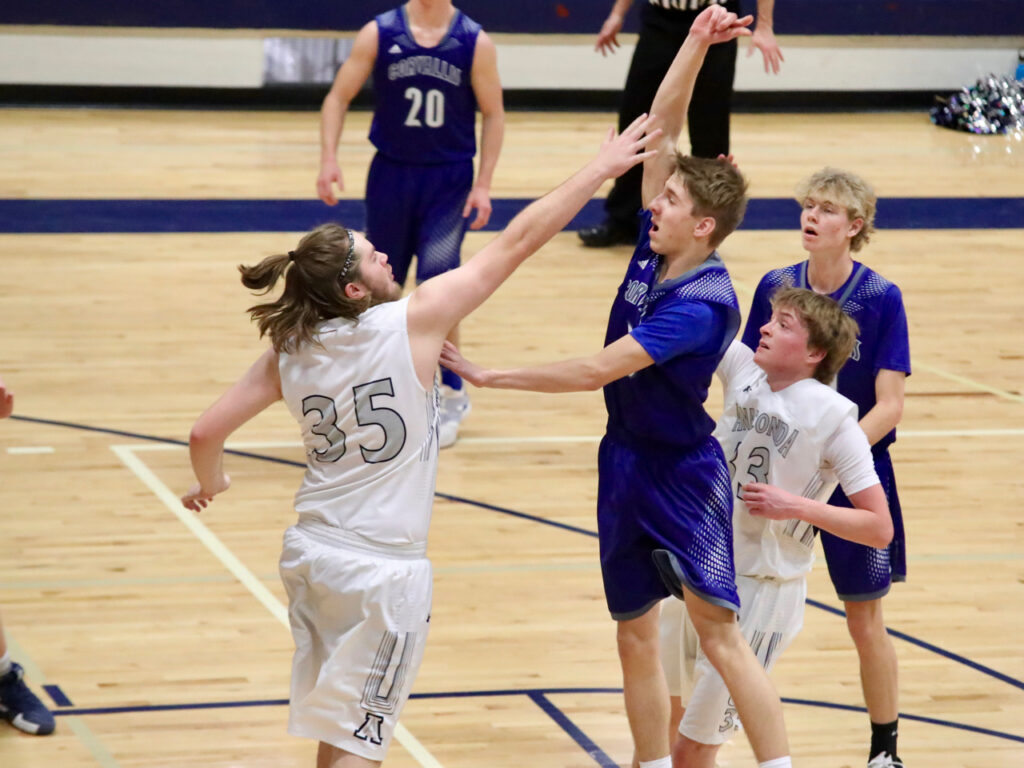 ANACONDA — Offensive rebounding and a stifling defense were end result of a solid 50-30 road win for the Corvallis Blue Devils. 
Led by Caleb Warnken's 14 and Garrett Brown's 12, Corvallis (3-4) built a big lead early and coasted to victory Thursday night at Memorial Gymnasium. 
Both teams struggled offensively but Corvallis offset those early shooting woes with a dominating effort on the offensive boards. Second and even third chances possession after possession left Anaconda in deep foul trouble and out of rhythm. 
Only two Copperheads managed points in the first half scoring a meager four field goals. Still, Anaconda remained within striking distance down 22-9 at the intermission. 
Even after Anaconda's offense picked up in the second half, so too did the Blue Devils. The Copperheads (0-7) were led by junior Kylar Gochanour's team-high 12 and six from sophomore Braedon Sawyer — both 3-point buckets coming in the second half. 
Anaconda's perimeter-oriented offense failed to produce a single trip to the foul line until a technical foul called on Caeson Jessop with 2.8 seconds left in the third. Gochanour knocked down both shots that pulled Anaconda back within 17 heading into the fourth quarter. 
Both teams traded four-point runs in the final quarter, not enough for the Copperheads to erase the deficit. 
Tanner Jessop and Caeson Jessop added eight apiece for Corvallis. Anaconda juniors Michael Galle and Leroy Wilson added four along with two each by Eli Saltenberger and Trey Henrickson. 
The Copperhead boys will be on the road Saturday in Florence followed by a non conference showdown against statewide televised game at Butte Central next Tuesday at the Maroon Activities Center.