Copperheads record five pins, earn home dual win over Columbus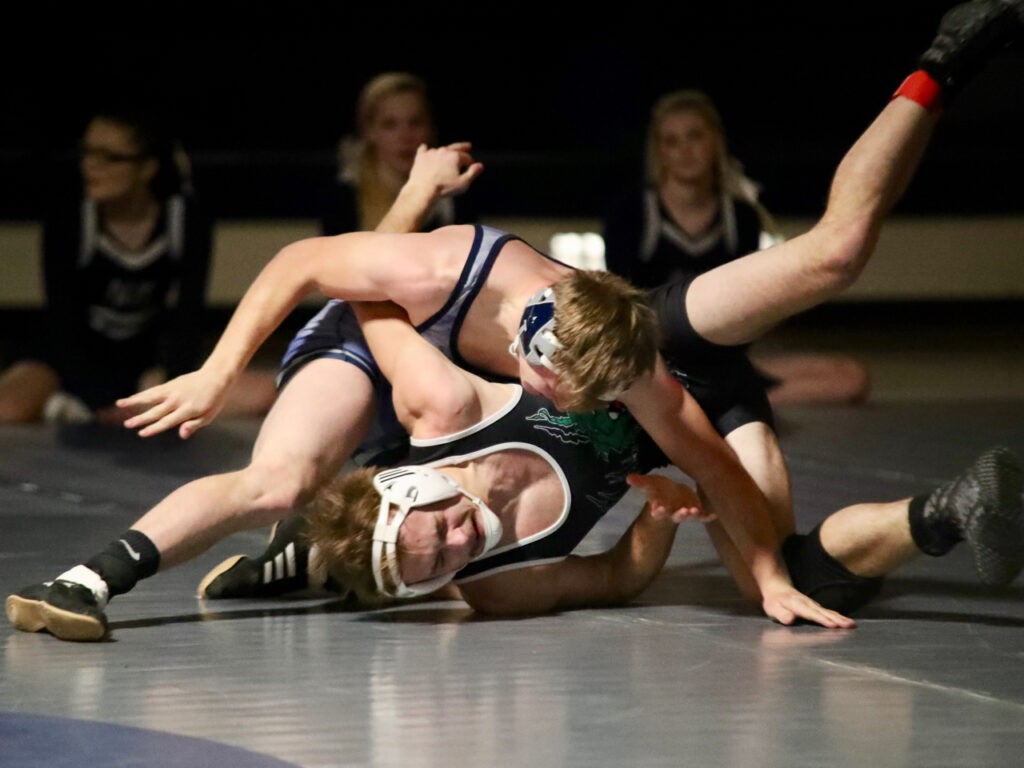 Anaconda may not get the opportunity to perform in front of their home crowd much, but Friday's 36-30 dual win over Columbus  was a great way to end the final meet of 2018. 

On the strength of five pins, the Copperheads gave the home fans something to cheer about. 
103-pounder Brad Connolly got the night started right, pinning Acel Reynolds in just :54 seconds. It may have even set the tone for the Copperheads lineup. In each winning match, Anaconda grapplers finished their opponents via pin in the first period. 
132-pound junior Dan Byrne hit a nearside cradle and stuck Clay Havreland in 1:18. Byrne's win kicked off four-straight contested matches won by Anaconda.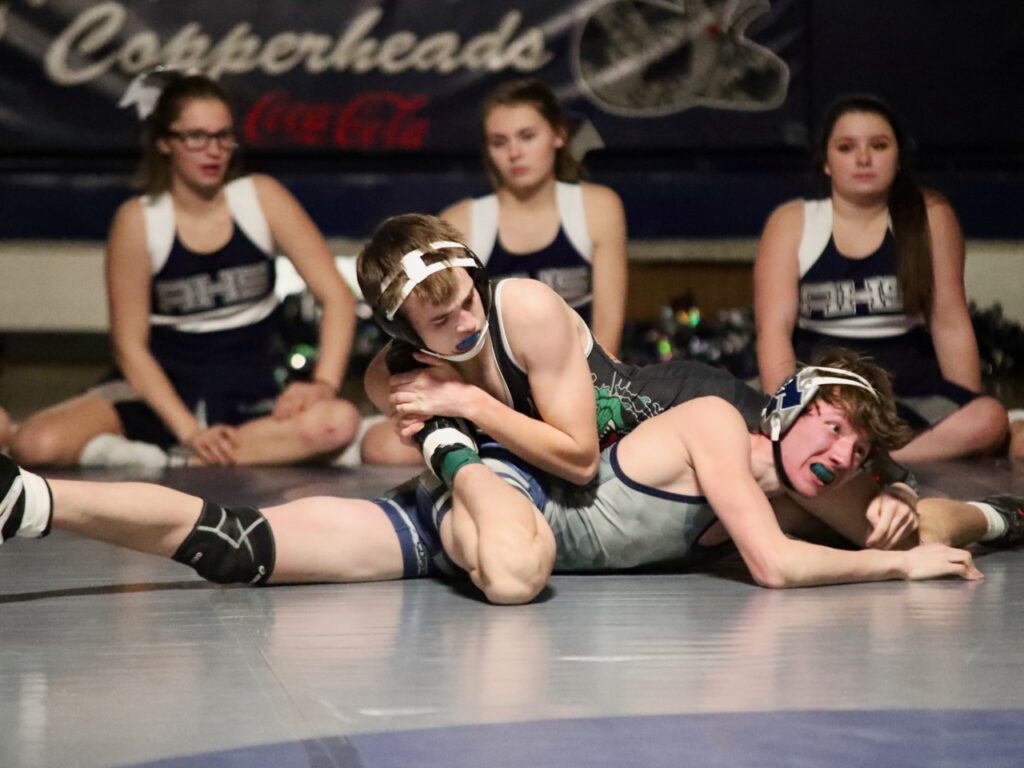 Junior Jonny Brock pinned Brenet Kelly in :58 seconds at 138, senior captain Dylan Skocilich stuck Colton Getz at 1:47 at 145 and  160-pound senior Brennen Kulaski pinned Colby Colman just before the buzzer at 1:50. 
Columbus picked up pins Peyton Baumgardner at 126 and heavyweight Kade Dendill. Their remaining points came from forfeited  weight classes. 
Anaconda is back in action on the road against Mission on Jan. 3. 
Anaconda 36, Columbus/Absarokee 30
103 — Brad Connolly, A p. Acel Reynolds, :54. 113 — Weston Timberman, C, won by forfeit. 120 — Brady Ellison, C, won by forfeit. 126 — Peyton Baumgardner, C p. Tyler Farmer, 5:25. 132 — Dan Byrne, A p. Clay Havreland, 1:18. 138 — Jonny Brock, A p. Brent Kelly, :58. 145 — Dylan Skocilich, A p. Colton Getz, 1:47. 152 — Dylan Raihl, C, won by forfeit. 160 — Brennen Kulaski, A p. Colby Colman, 1:50. 170 — Open. 182 — Connor Sampson, A won by forfeit. 205 — Open. 285 — Kade Dendill, C p. Sean Kellegher, 1:07.