'Heads stay perfect, run away from P-Burg in second half for 58-34 win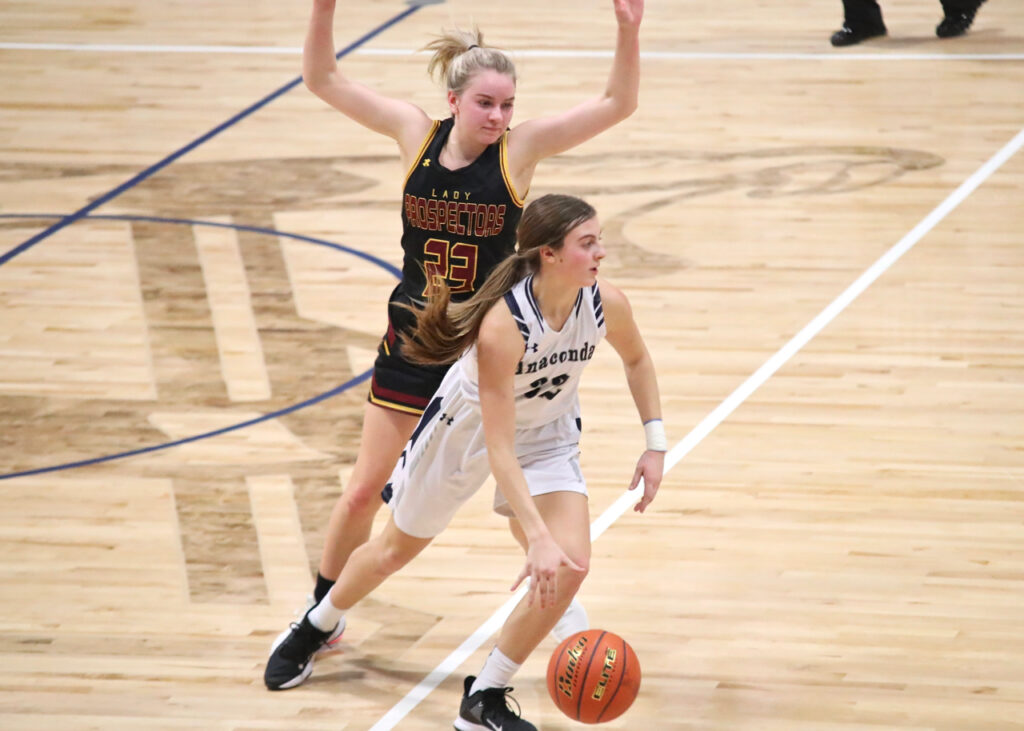 For the second-straight year, Anaconda's defensive pressure was too much for the Lady Prospectors.
Freshman Makena Patrick's double-double of 15 points, 12 rebounds and junior Sami Johnson's 14 led the Copperheads to a dominant 58-34 nonconference win over Granite Co. Tuesday at Memorial Gymnasium.
Anaconda forced 18 turnovers led by Patrick's game-high five steals, while senior Mia Sullivan-Sanders and Johnson added three steals apiece as well.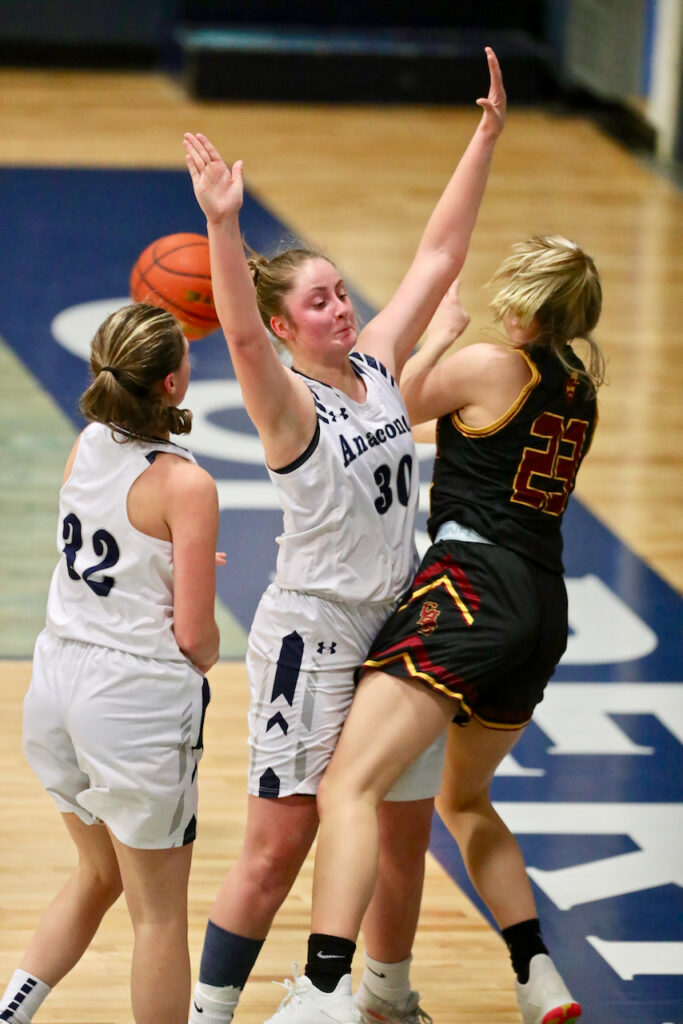 A balanced scoring effort was the key again for the Copperheads — every player for Anaconda landed in the scoring column. Scoring in transition off the defensive effort led to that balance, exactly what head coach Andy Saltenberger has preached during the perfect 4-0 start.
Freshman Maniyiah Lunceford came off the bench for eight points on 3-of-4 shooting and 2-of-2 from the foul line. Senior Megan Reich added six, and Mia Sullivan-Sanders and Alyssa Peterson added five apiece.
As a whole, Anaconda shot their worst percentage of the season from the field, knocking down 37.2 percent, yet the defense continued to be rock-solid, allowing just 15-of-46 shots to fall (32.6 pct).
For P-Burg, Amelia Hill and Asha Comings each had 14 followed by Rachel Ward with four.
Anaconda will be back in action Thursday when the travel to Dillon. Live coverage will be available on copperheadcountry.org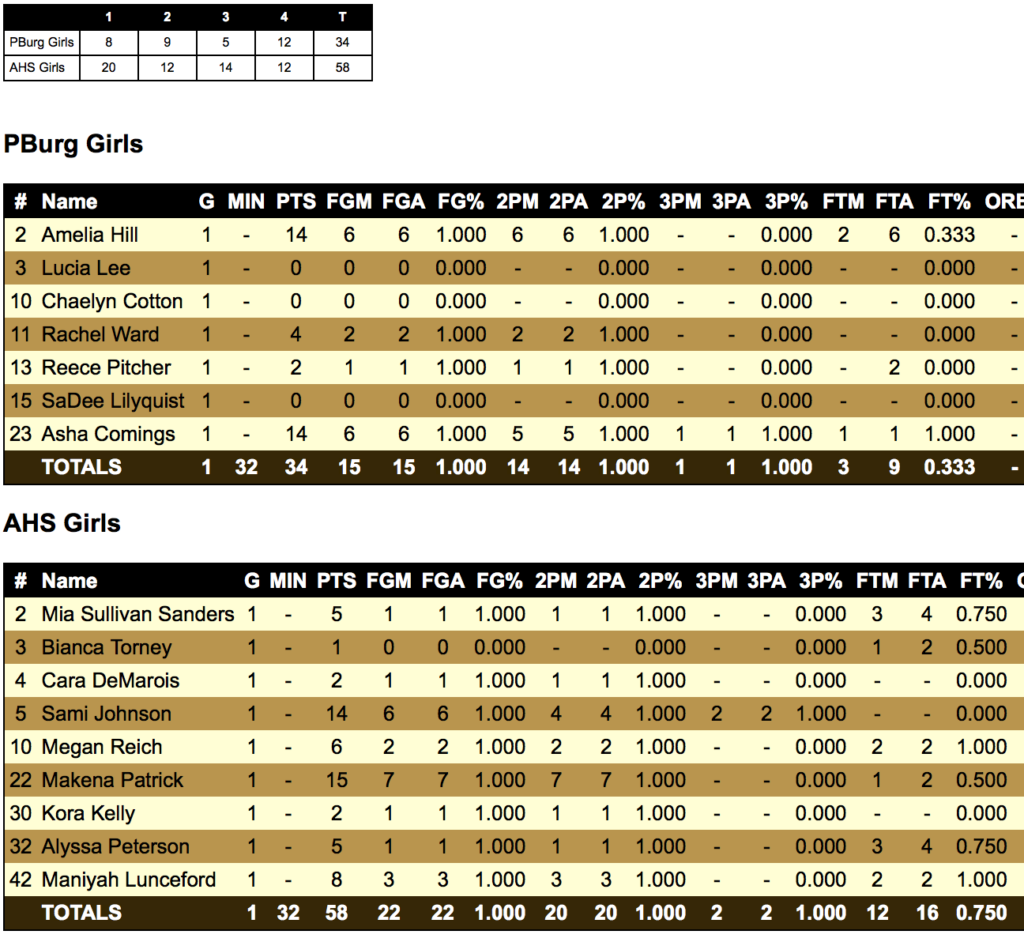 About Author