Undefeated Copperheads primed for post season, respect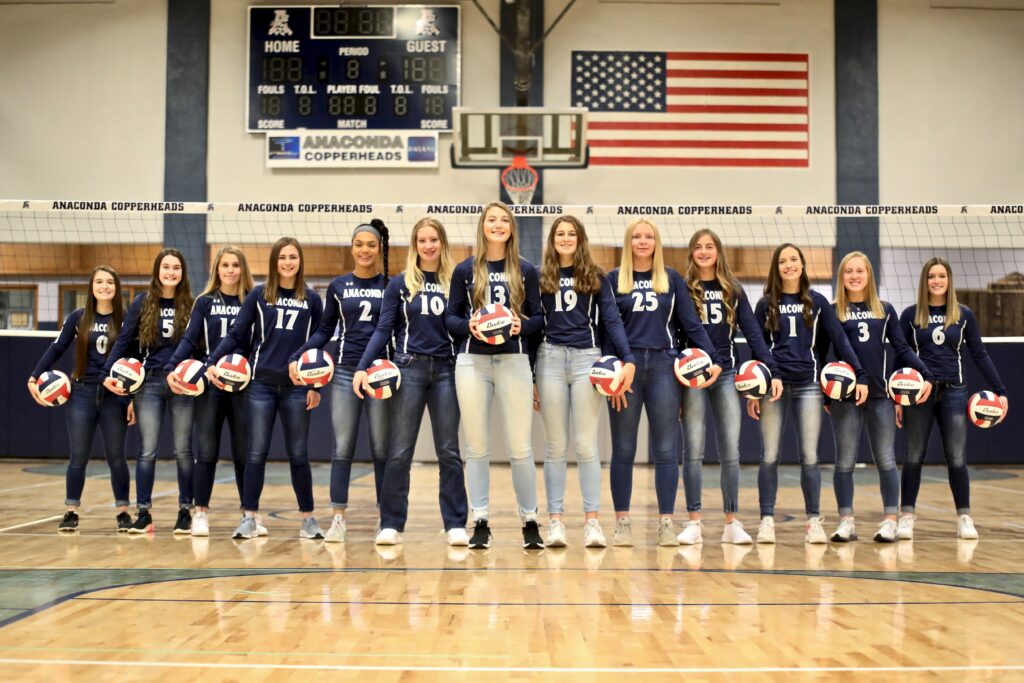 Forget that Anaconda has only been pushed to five games one time this season, or that they have cruised through a truncated season due to COVID, even battled through a 14-day quarantine of their own. They are right where they expected to be when the season began.
Anaconda is a perfect 12-0 including wins over Class A rivals Butte Central (3-2) and Dillon (3-0). Some who are fans of the volleyball program see similarities to the 2009 squad that featured current head coach Korey Krumm, JV coach Chelsea Galle and names like Torry Hill, Lisa Laslovich and Kelsey Austin. During that year, Krumm, Hill and Laslovich were all First Team All-Southwestern A and All State award winners, en route to a second place finish having only lost to one team — Class A champion Billings Central — twice, once in the semifinals and championship.
Although that kind of foreshadowing is inspiring, this team is confident, yet humble, even if they are feeling a bit slighted by statewide media.
"The thing about our record is we've won games in very different ways," Krumm said. "We've been down 2-1 at Butte Central and came back, we dropped a game to Arlee then turned it back on, we beat Florence – a really good team – in three. We took two weeks off and came back and won four matches. We have played good under the circumstances."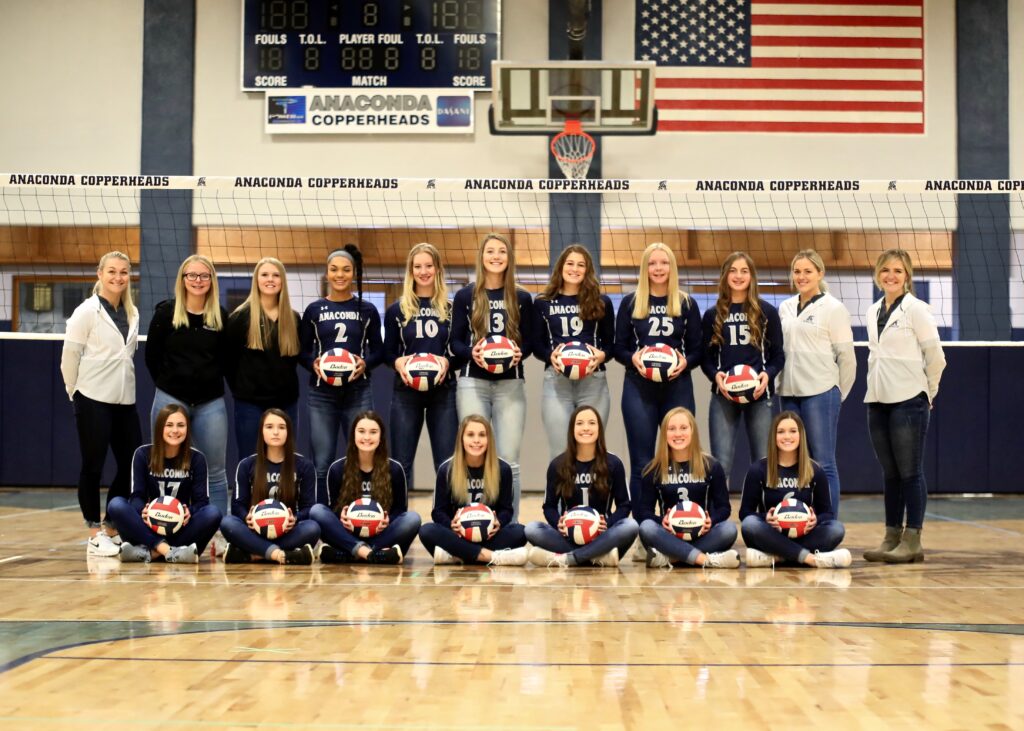 This team also battled through losing their only varsity head coach they've ever known a month before the season started, learning a new offense and defense after Krumm was hired in August that has seemed to push them to a new level of competitiveness.
"I think people look over us a lot," said senior defensive specialist Megan Reich. "Our coaches are a big reason we are where we are. They have pushed us so hard and believed in us when no one else did."
Although Reich may not entirely speak for her teammates, it has been a rallying cry of sorts. Yes, they are aware the team has a ton of talent and plays well together, but press surrounding undefeated teams at this point in the season is usually more prevalent.
"I think coming into the season we were the only people who believed in what we could do," said Aubrey Tuss, senior outside hitter and Rocky Mountain College volleyball commit for the Copperheads. "I think seeing teams like Thompson Falls and Florence getting recognized as the best in the west really pushed us. We have amazing coaches who push us to be better, and going into the postseason we're going to get the respect we deserve."
Anaconda earned the No. 1 seed and will take on No. 4 Deer Lodge at 10 a.m. With a win, Anaconda will move on to the district championship match against the winner of Loyola/Florence at 5:30 p.m. With a loss to Deer Lodge, Anaconda will play the loser of Loyola/Florence at 3 p.m. All 6B district teams will advance to next weeks Western B Divisional in Anaconda.
All matches will be streamed live on copperheadcountry.org .
Coach Krumm said her team is "focused on fundamentals and fine tuning our offense and defense" for the district tournament. However, Krumm hasn't lost the competitive juices that drove her in her prep and collegiate days. As far as the teams narrative of being disrespected, Krumm doesn't just appreciate that intensity and drive, she demands it.
"Underestimate us, that's fine. It just fuels our fire," she said. "I would bet on my girls every time."
About Author