Boulder spoils Senior Parents Night at Memorial Gymnasium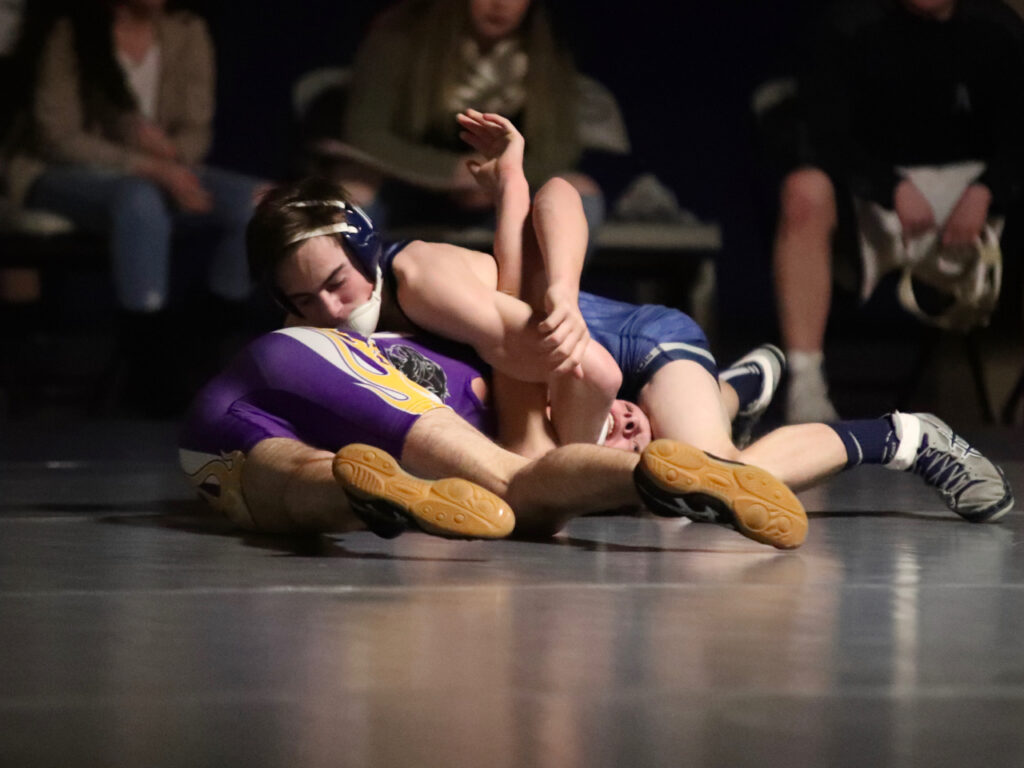 On the strength of six pins, Boulder came in and spoiled Anaconda's Senior Night Tuesday at Memorial Gymnasium.
With wrestling schedules set up as tournaments and multi-team events now, many teams like Anaconda don't get a lot of opportunities to wrestle in front of their home crowds. Tuesday was just the third and final scheduled dual of the season.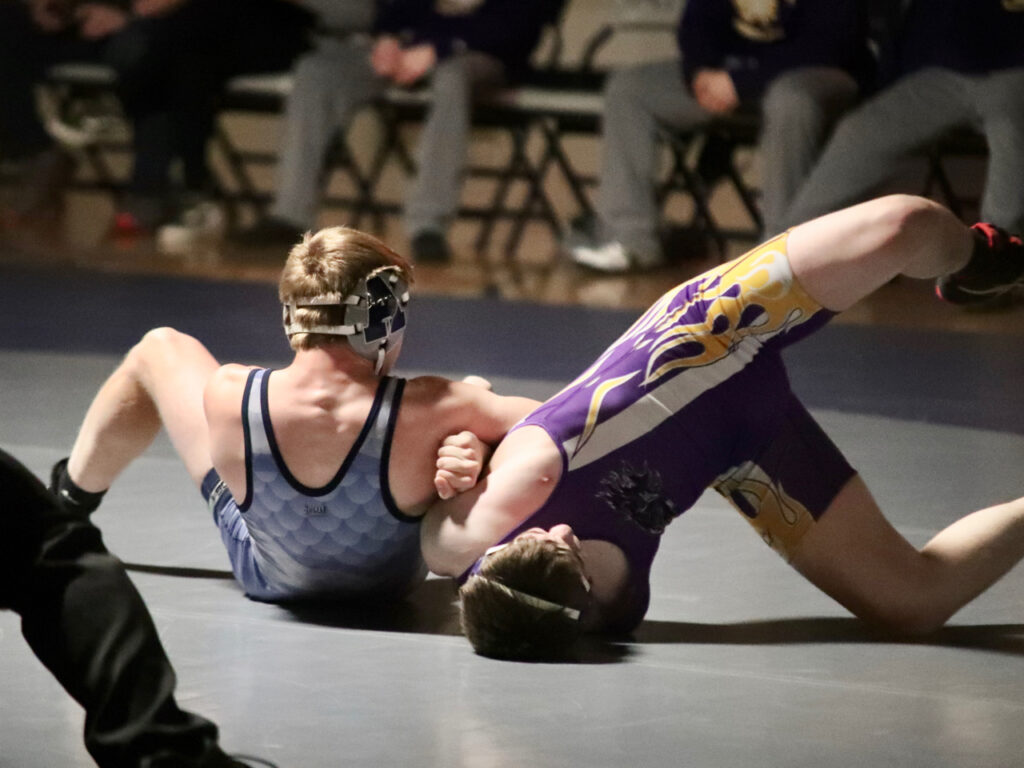 Just one of Anaconda's seniors earned a win on the evening – one of two wins on the evening for the Copperheads – but any night showcasing the grapplers at Memorial Gymnasium is worth the price of admission.
Dylan Skocilich earned the only pin for the Copperheads Tuesday night, sticking Tyler Dryer with a double arm bar at 1:46 in the first period.
In the most entertaining match of the night, 138-pound junior Dan Byrne overcame a 9-8 deficit in the final four seconds to earn the 10-9 decision.
With both wrestlers exhausted having fought off near pins throughout the match, Byrne and Eli Reed tied up for nearly 25 seconds at the end of the third. Byrne set up the drama getting an escape to climb within one with 30 seconds remaining.
Reed stayed away from Byrne down the stretch but tied up with eight seconds remaining. That's all Byrne needed. He threw a head and arm and hipped over Reed as the time expired for a walkoff takedown that invigorated the Snake Pit crowd.
Boulder got pins from Leo Anderson (103) over the sixth-ranked wrestler in Class B Brad Connelly, Michael Mitchell (120), Cody St. Clair (126), Braedon Jones (145), Talon Demers (160), Drake Shake (182) and Coen Guisti (205).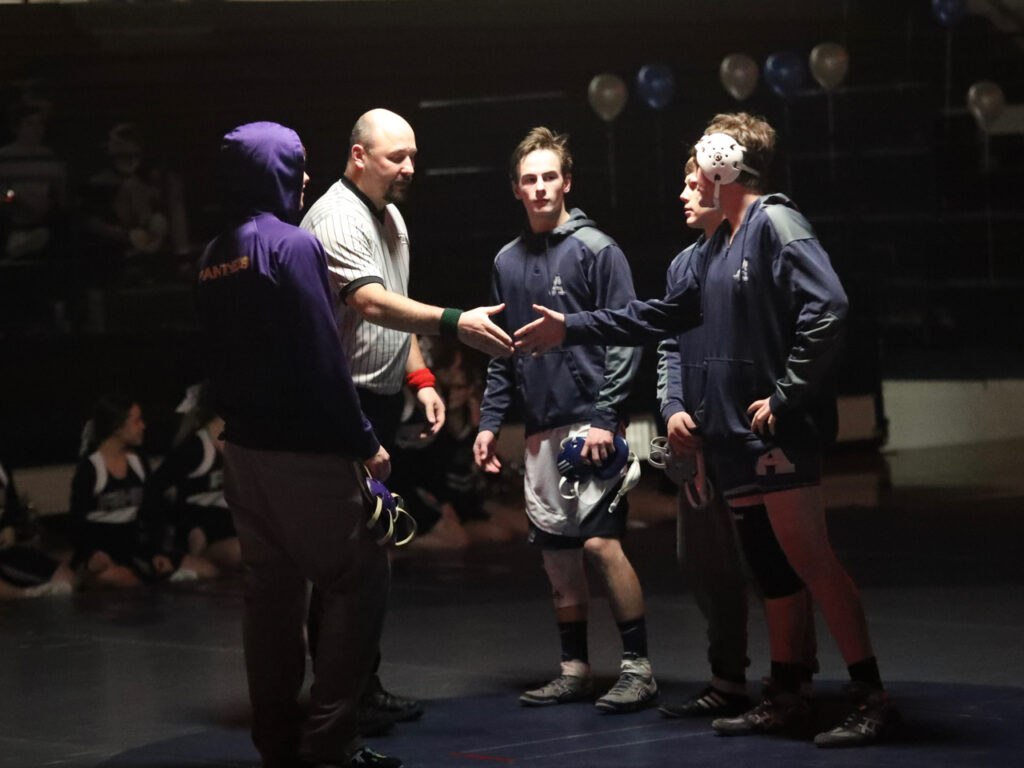 Seniors wrestling their last home matches were Brad Connelly, Tom Blaz, Tyler Farmer, Dylan Skocilich, Brennen Kulaski and Connor Sampson.
The Copperheads have one more event before the divisional tournament, travelling Friday to the Shamrock Dual at Townsend. On Saturday, Feb. 2, Anaconda will be in Townsend for the Southern B divisional and at the State B tournament at Metra Park Feb. 8-9 in Billings.
 
Boulder 45, Anaconda 9
103 – Leo Anderson, B p. Brad Connelly, 2:48. 113 – Christian Davis, won by forfeit. 120 – Michael Mitchell, B, dec. Tom Blaz, 9-2. 126 – Cody St. Clair, B p. Tyler Farmer, 1:03. 132 – Open. 138 – Dan Byrne, A dec. Eli Reed, 10-9. 145 – Braedon Jones, B p. Johnny Brock, 3:39. 152 – Dylan Skocilich, A p. Tyler Dryer, 1:46. 160 – Talon Demers, B p. Brennen Kulaski, 5:53. 171 – Open. 182 – Drake Shake, B p. Connor Sampson, 1:11. 205 – Coen Guisti, B p. Jake Whaley, 1:54. 285 – Open.