Copperheads survive late surge, knock off Florence 72-69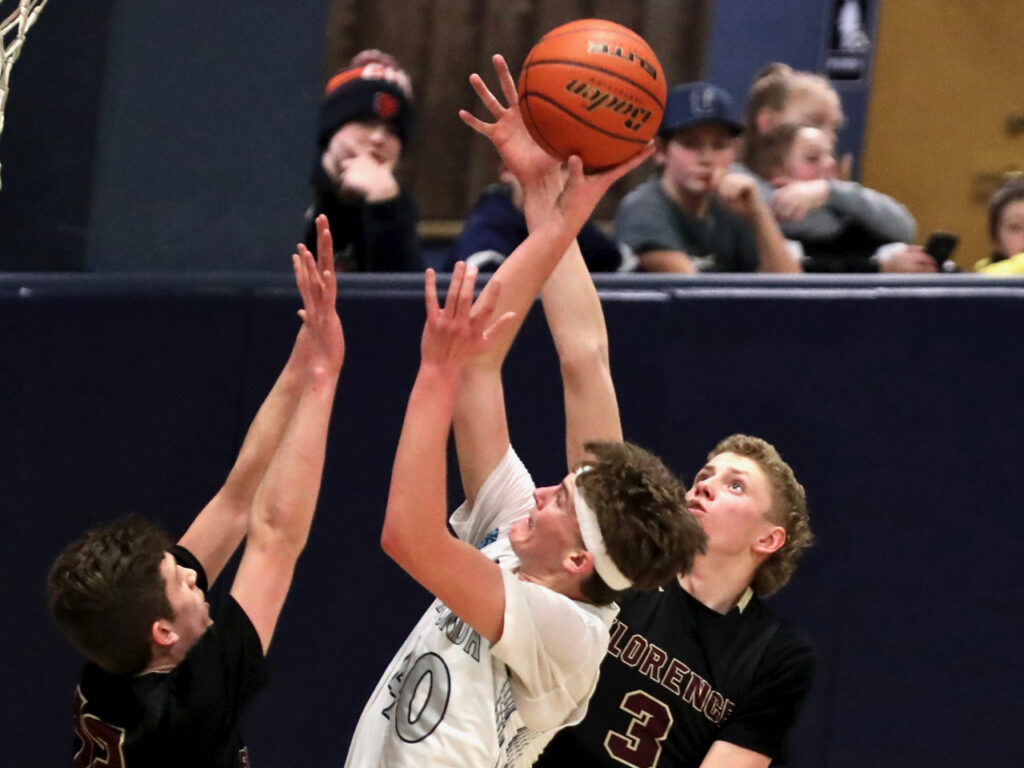 Led by Braedon Sawyer's season-high and senior post Landon Hurley's career-high scoring efforts, Anaconda won their second-straight 6B league game in a row dumping Florence 72-69 Tuesday night at Memorial Gymnasium.
Sawyer's 21 paced all scorers, knocking down 13 in the first quarter. Hurley was unstoppable down low, chipping in with 17 including being a menace on the offensive and defensive boards.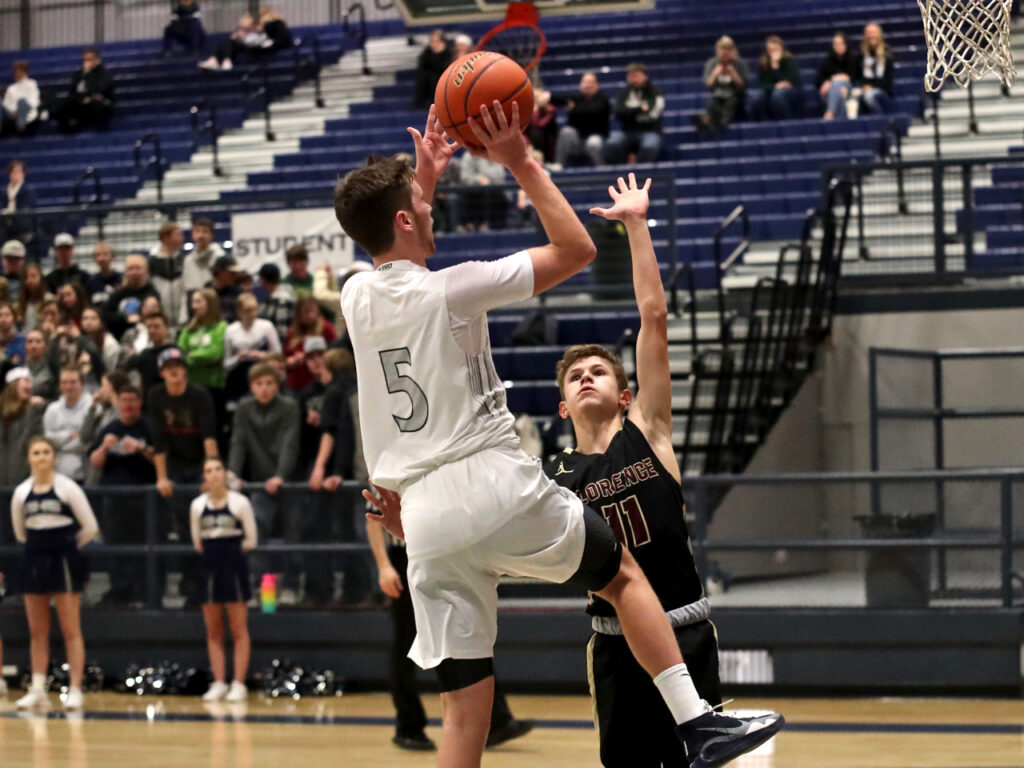 Anaconda led by 11 after one, 20-9, but Sawyer didn't play the entire second quarter as he was trying to walk off a left leg injury that occurred at the end of the first. Undeterred, sophomore Eli Saltenberger and senior guards Kylar Gochanour and Michael Galle picked up the offensive slack left with Sawyers hot hand on the bench, combining for 31 points in the guard-oriented attack.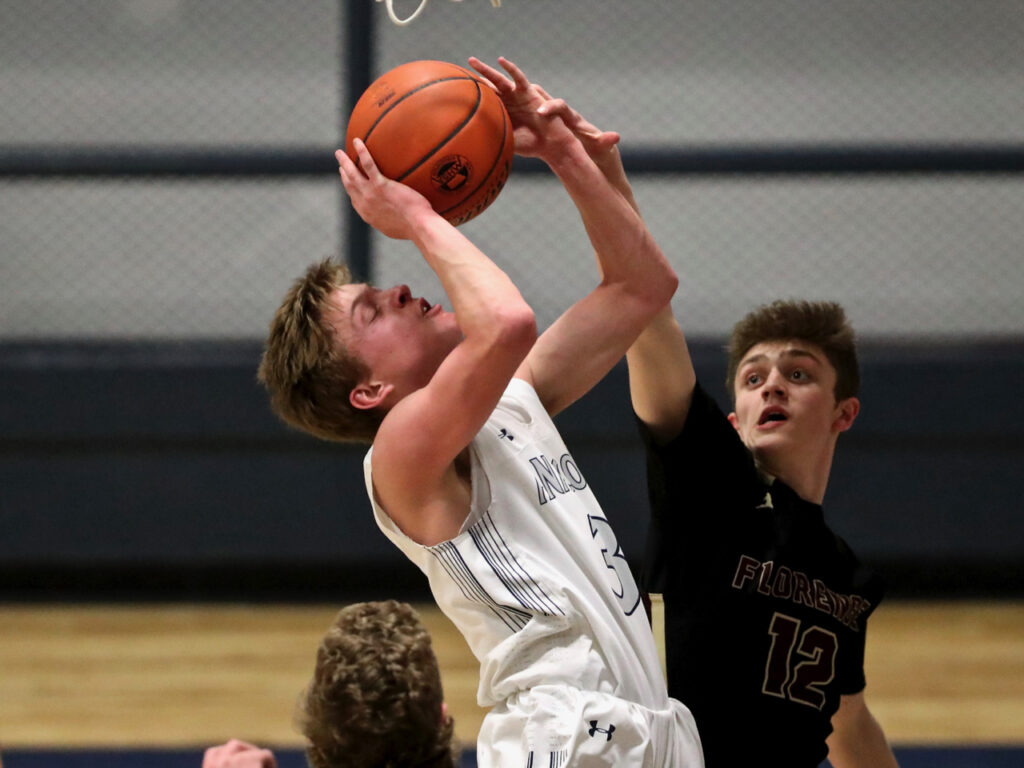 Anaconda was up by 10 points twice in the third – the first following a Saltenberger jumper from the wing and later with just over a minute remaining following two Hurley free throws – Florence closed the quarter in a frenzy. Blake Shoup and JP Briney each had four points, six points off turnovers, to close to 49-47 with 11 seconds left. Unfortunately, it would be the closest Florence would come.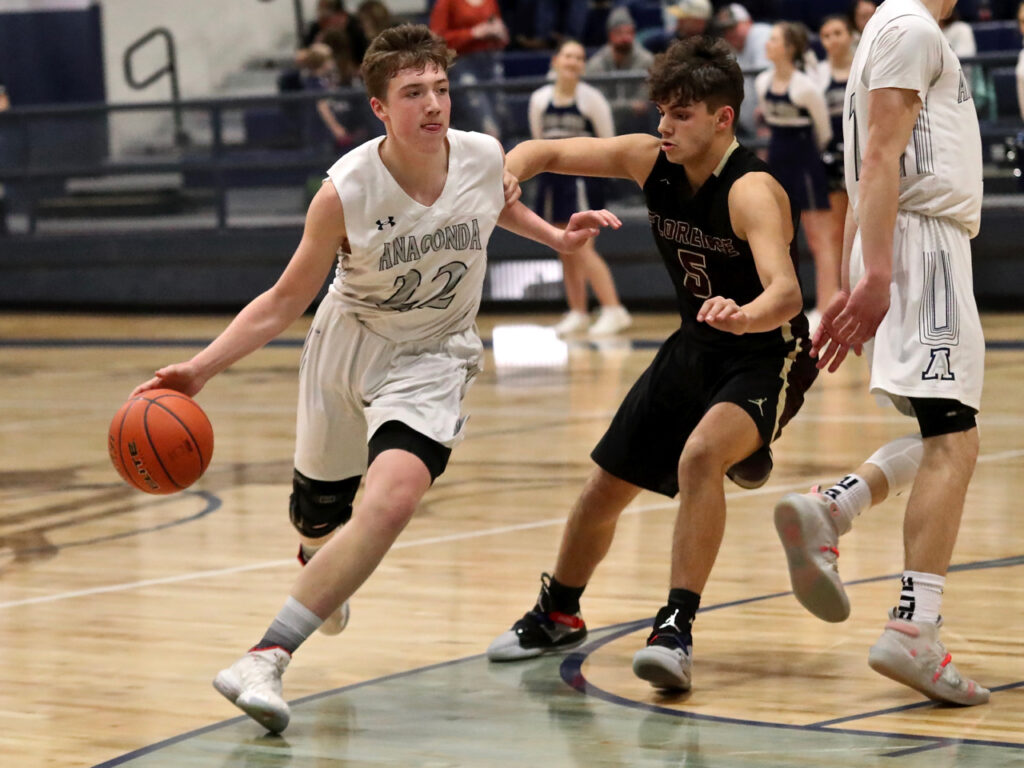 Down by 10 with a minute and change remaining, Florence would make one final run. Forcing Anaconda to make their free throws, the Falcons saw just 6-of-13 attempts fall, leaving them with an outside chance. A Briney bucket followed by a Zach Christopherson dunk in traffic over Hurley brought it back to within six, 68-62.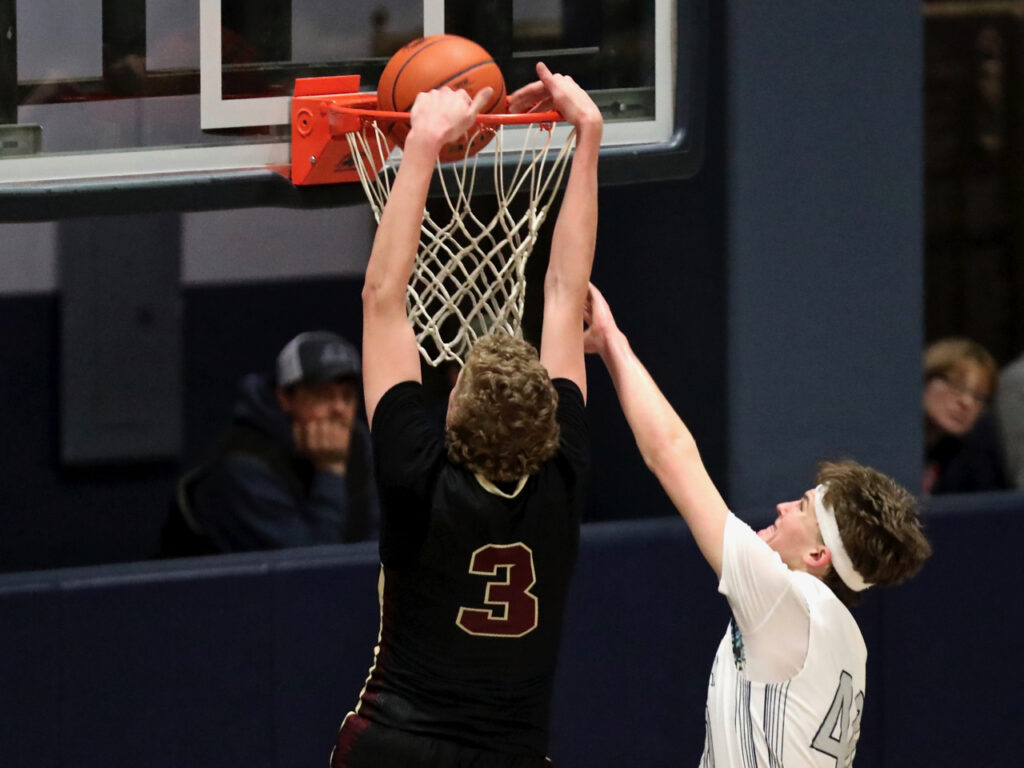 Two for one possessions and Anaconda missing five-straight free throws on three trips in the double bonus left the Falcons with two shots to tie the game with a trey. In both cases, Florence's Zach Christopherson missed from the top of the circle and Briney was wide from the right wing at the buzzer.
Christopherson scored a team-high 20 off the bench followed by Briney's 15 and Beau Neal's 11. Blake Shoup and Levi Posey chipped in with eight each.
For Anaconda, Saltenberger's 13 and nine apiece from Galle and Gochanour did the trick.
Overall, Anaconda did shoot on of their best percentages of the season from the line at 60.7 pct. (17-of-28) – obviously skewing a good start missing seven in the fourth quarter alone.
The Copperheads will be back at home for a doubleheader on Friday, hosting Granite County in a girls-boys doubleheader starting at 6 p.m. Both games will be broadcast live on copperheadcountry.airtime.pro