Eureka holds off Anaconda for 54-41 nonconference win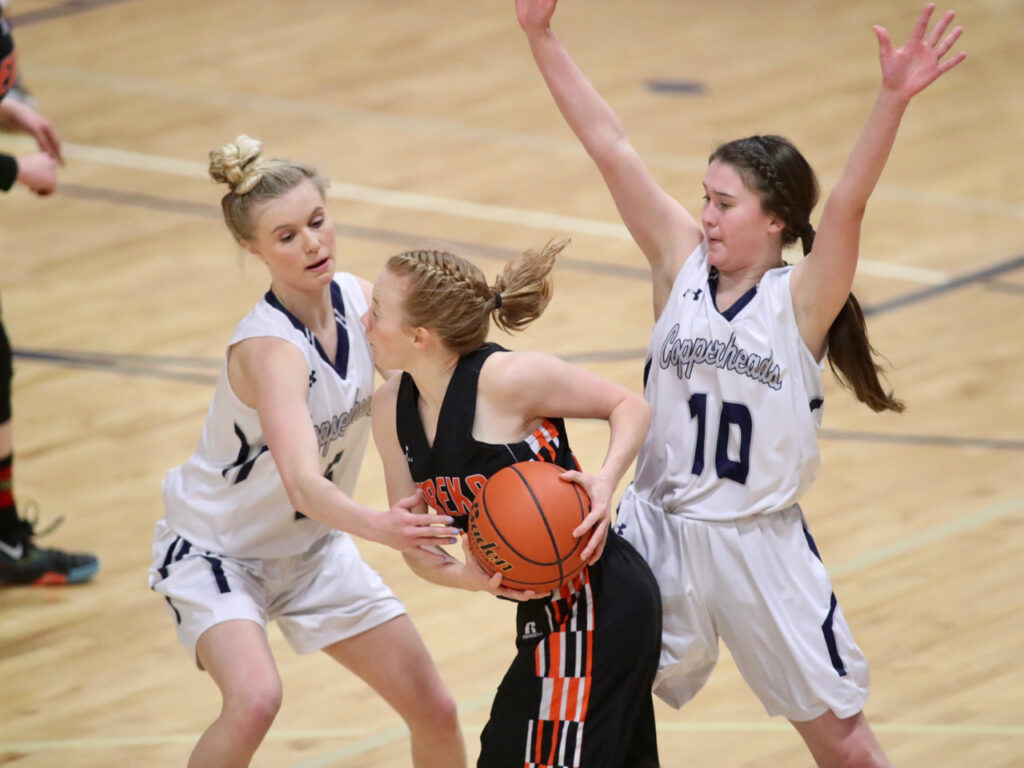 (Anaconda's Sydnie Peterson, left, and Megan Reich trap Eureka's Liz Purcell at half court during Saturday's loss at Memorial Gymnasium. PHOTO COPYRIGHT COPPERHEAD COUNTRY/Blake Hempstead)
Eureka put three players in double figures with a balanced offensive attack and forced 25 Copperhead turnovers to hold off the Copperheads 54-41 Saturday at Memorial Gymnasium.
Led by Sienna Utter and Erynn Thier's 11 and Cassie Hammack's 10, Eureka moved to 6-4 overall on the season. Defensively, a stout half court zone led to transition buckets and a slew of free throw attempts.
All told the Lady Lions made 68 percent (17-of-25) from the line while Anaconda struggled to 47.6 pct. on 10-of-21 shooting.
Anaconda was led by sophomore Logan Stetzner's 14 including a career- high four three pointers. Sydnie Peterson added 12 and every Copperhead who saw playing time scored.
Up next for the Copperheads is a home doubleheader against Deer Lodge next Thursday.

About Author