Copperheads sweep Wardens in heated rivalry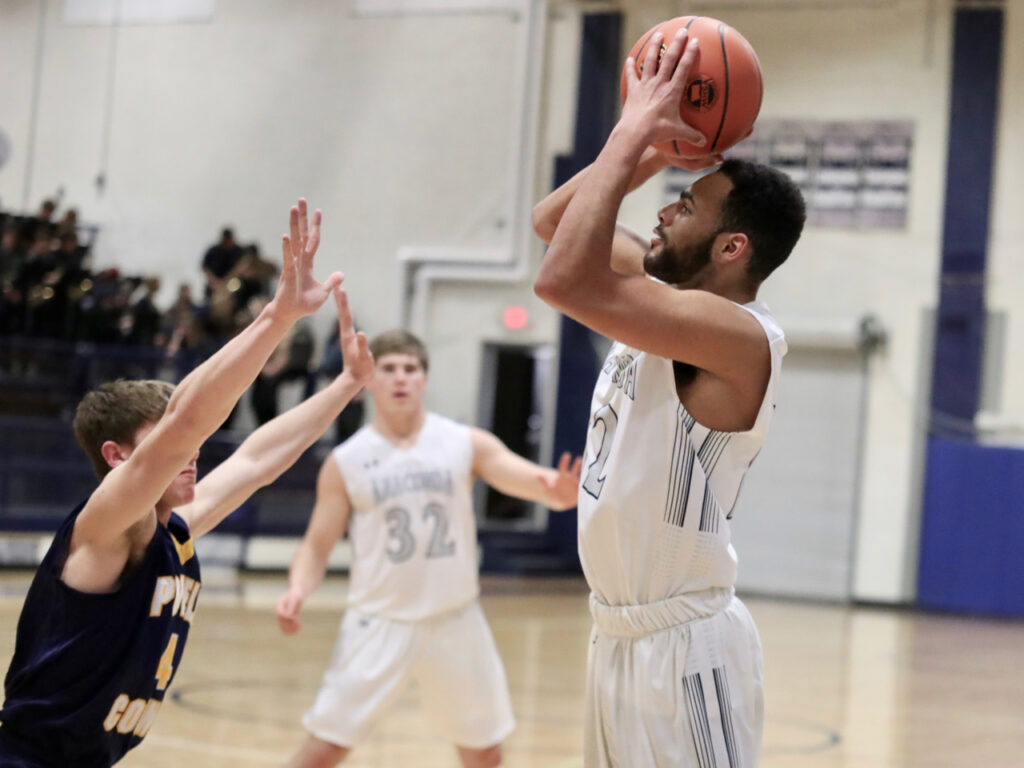 (Bobby Swainston hits one of his three, 3-pointers during Thursday's win at Memorial Gymnasium. COPPERHEAD COUNTRY/Melissa Hempstead)
With every passing game, the Anaconda-Deer Lodge rivalry continues to grow. And with the growth comes emotions from both sides.
Thursday's game featured five technical fouls — four by Anaconda — but the Copperheads held it together long enough for the 54-42 6B district win Thursday at Memorial Gymnasium.


Anaconda's senior duo of Braxton Hill and Bobby Swainston scored 19 and 12, respectively, moving the Copperheads to 8-4 overall and 3-2 in the 6B. Deer Lodge fell to 4-8 and 1-4 in league play.
Extra-curricular play by both teams made the nightcap of the girls-boys doubleheader emotional to say the least. Anaconda had two technical fouls called on junior Zeke Buck, one on Swainston and the final, with :08 seconds remaining in the game, on head coach Bill Hill. The Wardens technical was given to sophomore Judd Applegate.
Anaconda beat Deer Lodge 77-32 in December that came with a running clock the entire second half due to the 40-point mercy rule. Tonight, albeit without starters Trent Mikalatos and Kylar Gochanour, proved the Wardens have improved immensely.
The Wardens were led by Greyson Nicholson's 17 and Dylan McDermid's 15, both of which hit three treys apiece.
But with every bomb hit by the Wardens, Anaconda had an answer. Freshman Braedon Sawyer hit 3-of-4 from deep for a career-high nine points in his first start while Hill and Swainston each hit three from behind the arc as well.
Also scoring for Anaconda was Buck and Michael Galle with six each and two by Leroy Wilson.
Anaconda will get back into nonconference play when they host Thompson Falls Saturday afternoon with a scheduled 4 p.m. tipoff. That game can be heard live on http://copperheadcountry.airtime.pro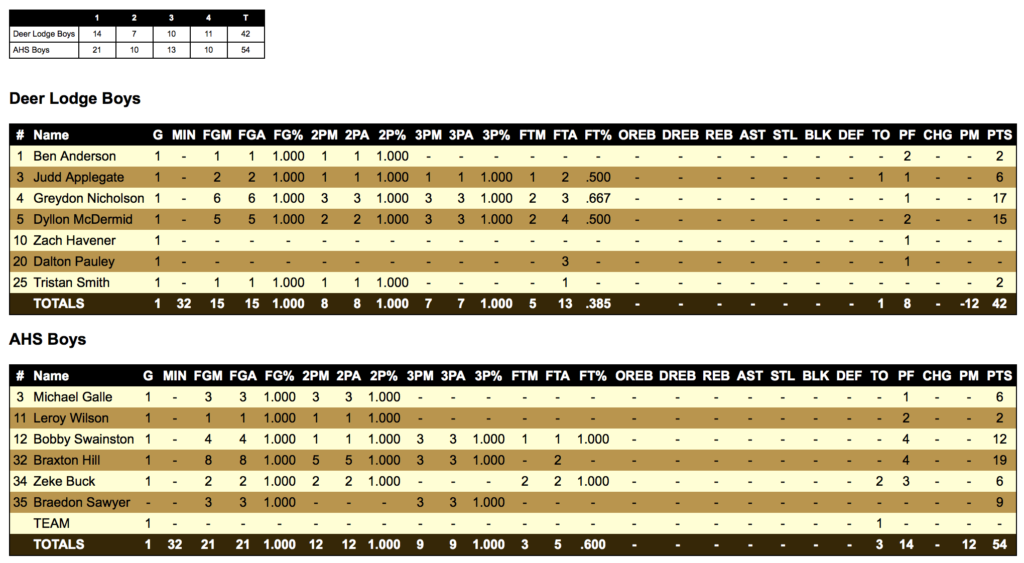 About Author